Financial wizardess joins Apple board, air of coolness noticeably diminishes
Hopefully wizardess is better than witch, here?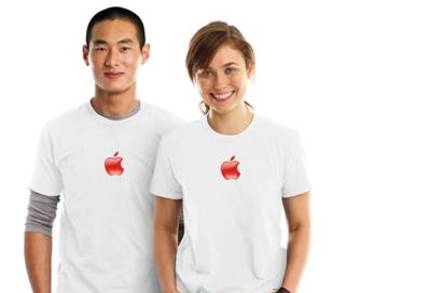 The founder of investment fund BlackRock has joined the Apple board of directors, perhaps giving a tantalising clue to the fruity firm's interest in entering the financial services arena.
Susan L Wagner, founding partner and director of BlackRock, has replaced Bill Campbell, who was the longest-serving member of the board and had racked up a massive 17 years of iService.
Wagner founded Blackrock in 1988 and, according to Apple, helped it became "one of the world's most successful asset-management" firms.
"Sue is a pioneer in the financial industry and we are excited to welcome her to Apple's board of directors," said fruity fuhrer Tim Cook. "We believe her strong experience, especially in M&A and building a global business across both developed and emerging markets, will be extremely valuable as Apple continues to grow around the world."
Cook was also sad to see Campbell step down, particularly as he had stuck with Apple through the bad old days before the second coming of Jobs.
"Bill's contributions to Apple are immeasurable and we owe him a huge debt of gratitude. On behalf of the board and the entire company, I want to thank him for being a leader, a mentor and a friend," Cook added. "When Bill joined Apple's board, the company was on the brink of collapse. He not only helped Apple survive, but he's led us to a level of success that was simply unimaginable back in 1997."
Wagner has had a hugely successful career, rising to the top of her game after taking an MBA in Finance from the University of Chicago. Fortune magazine put her on its list of the world's 50 most powerful women.
"I have always admired Apple for its innovative products and dynamic leadership team, and I'm honored to be joining their board," said Wagner. "I have tremendous respect for Tim, Art and the other board members, and I look forward to working with them."
The appointment of an expert in mergers and acquisitions reflects Apple's obvious appetite for snapping up other companies, a Cupertinian characteristic recently exhibited during its greedy gulping of the headphones manufacturer Beats.
Apple also has a long-standing interest in offering financial services like bonk-to-pay mobile payments, an area in which it holds patents. It might be hoping that Wagner can help it build relationships in this space and other arenas of the money business.
What this also might also indicate to some is that Apple has finally given up being cool. Back in the day, Steve Jobs quoted Bob Dylan, reinvented the music biz and spent every single day trying to make Apple computers the most beautiful (and button-free) objects since Michaelangelo first liberated a sculpture from within a hunk of marble.
Nowadays, we see a riper and older fruity firm. What would Steve say? ®
Sponsored: Minds Mastering Machines - Call for papers now open