Want to legally unlock your phone from its network? The US Senate says that's A-OK
Bill passed. Now there's just niggling to sort out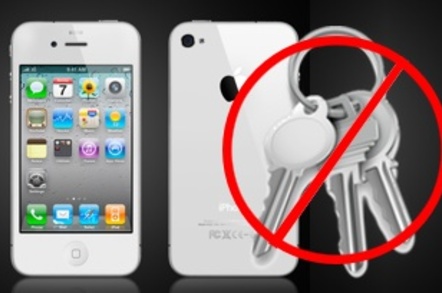 In a rare display of equanimity (and common sense), the US Senate has unanimously passed a bill allowing cell phone owners to unlock their handsets, should they choose to do so.
"I applaud the Senate for so quickly passing the bipartisan Unlocking Consumer Choice and Wireless Competition Act, which puts consumers first and promotes competition in the wireless phone marketplace," said the bill's author, Senator Patrick Leahy (D-VT).
"With the Senate's swift action last night, just days after the Judiciary Committee approved the measure, I hope the House will soon take up and pass our bill so that consumers will be able to use their existing cell phones on the wireless carrier of their choice."
The House of Representatives passed similar legislation in February, but with one crucial difference. The House voted to ban unlocking large numbers of phones "for the purpose of bulk resale." Leahy and cosponsors will now try to work out a compromise on the legislation that would allow the joint bill to be signed by President Obama.
Unlocking cell phones used to be legal, thanks to an exemption to the Digital Millennium Copyright Act enacted by Librarian of Congress James Billington. But unlocking handsets has been illegal since last January, after the Librarian changed his mind on the topic.
The move outraged cell phone "owners" and over 100,000 of them signed a petition to the White House to get the law changed. While President Obama came out in favor of unlocking, he promptly passed the buck and said it was up to Congress to get it done.
Additional pressure for change came from the Federal Communications Commission, which told mobile phone companies to allow unlocking or face the threat of regulatory action. The five largest US wireless carriers agreed to this, but only once a user has finished paying off a two-year contract.
Lawmakers want to codify that into law, however, and the need has become more pressing in light of recent changes in the US mobile market. T-Mobile's "UnCarrier" initiative has left many consumers itching to ditch their two-year contracts, so the ability to switch providers with the minimum of hassle is now needed more than ever. ®
Sponsored: Minds Mastering Machines - Call for papers now open