Kaboom: Delayed patent bomb hits SAP in the Q2 profit
Hey ho, more cloud sales it is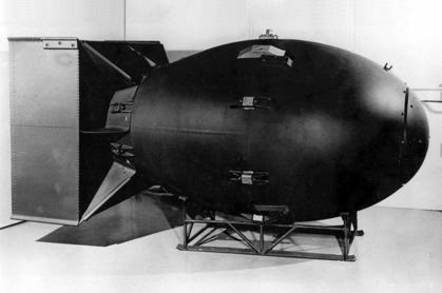 Sales of new software for SAP saw a minor improvement this spring while cloud grew so fast the giant has upped its estimated figures for the year.
But for all the positives, a patent bomb took a hefty chunk out of SAP's profits in the second quarter.
SAP reported a three per cent increase in total revenue for the period to 30 June, to €4.1bn ($5.5bn).
Profits and earnings took a massive wallop – down 29 per cent and 23 per cent respectively to €556m ($753m) and €0.47 ($0.63) respectively.
The company said it might have to pay for infringement of a patent, despite the patent being declared invalid after the initial judgment was made.
The patent covers software that can customize pricing with the action brought against SAP by software owner Versata in 2007.
Back in September 2011, a US jury awarded Versata $390m against SAP. The software company later won a ruling from the US Patent and Trademark Office invalidating Versata's patent.
But the US Supreme Court rejected an SAP appeal against the lower court's ruling in January this year, saying that its moves threatened the finality of judgments issued by federal courts. Magistrate Judge Roy Payne said: "To hold that later proceedings before the Patent Trial and Appeal Board can render nugatory that entire process... would do a great disservice to the Seventh Amendment and the entire procedure put in place under Article III of the Constitution."
Away from the legal action, SAP saw in its cloud business grow along, with a relative improvement in sales of new software licences.
On-prem software – SAP's bread-and-butter business despite all the cloud hoopla – fell two per cent year on year to €957m ($1.2bn) on an IFRIS basis. But that was compared to a five per cent fall in the first quarter.
Support for software grew five per cent to €2.2bn ($2.9bn).
Cloud subscriptions and support for the second quarter grew 52 per cent to €241m ($326m). Combined software and support was up two per cent to €3.2bn ($4.3bn) and software and software related services up five per cent to €3.4bn ($4.6bn).
SAP now expects full-year non-IFRIS cloud subscriptions and revenue of between €1 – €1.05m ($1.3 - $1.42) at a constant currency rate.
Europe, Middle East and Africa president Franck Cohen told The Reg he expects changes to the way SAP charges for its software that were announced in May would help add to the cloud business in the second half.
SAP announced its on-prem software would be available on a subscription basis.
"We hope it will have an impact on second half. That's why we have raised our cloud outlook for the rest of the year. It will contribute to our performance overall," Cohen said.
Meanwhile, he claimed sales of on-premises software in the UK and Europe had beaten SAP's company-wide average in the second quarter.
He claimed double-digit growth for a business that is the bulk of SAP's income.
Cohen reckoned there had been "significant growth" from small and medium sized customers, not just the traditional enterprise SAP user.
Among the factors driving sales - an improving economy, he said, with customers feeling more confident about investing in IT.
SAP had won net-new customers in addition to finding business in the pockets of existing customers, he said.
Overall, Cohen claimed more than 1,200 customers using Hana, mostly for ERP, with deployments starting in SAP analytics. ®
Sponsored: Learn how to transform your data into a strategic asset for your business by using the cloud to accelerate innovation with NetApp