ACCC should be regulated: Vertigan NBN review
Volume discounts back on table, VDSL should be required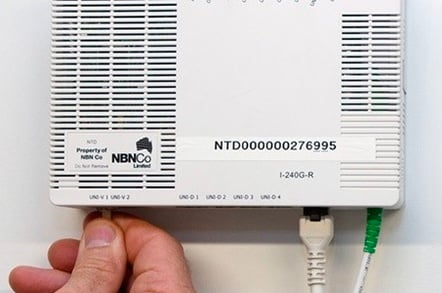 The first slab work by the Vertigan panel, the group assembled to conduct a cost/benefit analysis of Australia's National Broadband Network (NNB), has landed and suggests the industry is happier with dealing with NBN Co than it is with the Australian Competition and Consumer Comission'ss (ACCC's) regulatory processes.
Broadly, the panel's 34 recommendations cover regulation of facilities access, anti-competitive conduct, VDSL service regulation and its possible declaration, and the conduct of the ACCC. Perhaps surprisingly, the report reveals general satisfaction with how NBN Co is operating under its current regulation.
Without explicitly denigrating the competition regulator, the report – surprisingly, given the "red-tape removal" ideology proudly espoused by the government – recommends a possible new layer that would regulate the ACCC's activities.
"When the ACCC makes decisions of enduring impact, these should be subject to regulatory oversight. Specifically, decisions in relation to access determinations, anticipatory exemptions and special access undertakings should be subject to full and effective merits review, subject only to the limitations in scope and application required to prevent clearly unnecessary delays to regulatory decisions", the report states.
The rationale for this is that there is apparently a need for "more effective discipline over the ACCC's use of its powers."
In particular, the panel's report notes, the ACCC might set access charges that are "inconsistent" with the charges for similar services, creating "opportunities for inefficient arbitrage".
The possible need for oversight of the ACCC paradoxically arises, at least in part, from the report's own recommendation that the non-discriminatory pricing rules that currently govern the NBN's operation be relaxed.
"The panel believes non-discrimination requirements should remain in place but should be amended to allow NBN Co to differentiate its service agreements where this provided genuine economic efficiencies or if the ACCC justified it occurring in particular circumstances", the report states.
In other words, some cases might arise (including volume discounts) where NBN Co is permitted to offer deals on pricing – and that could create the opportunity for someone to play arbitrage, between different pricing regimes.
Regulating VDSL
The multi-technology model's centrepiece technology, VDSL, turned out to be vexing for the panel, with its biggest drawback being the anti-competitive nature of the technology. Vectoring needs the DSLAM to see the whole of a cable bundle so its optimisation algorithms will work – and that means one infrastructure owner.
Where NBN Co is the owner of the infrastructure, that's not so much of a problem, since retailers are buying access to the customer and NBN Co can handle optimisation. However, the question of infrastructure competition – particularly in the light of fibre-to-the-basement builds by TPG – means the panel had to consider how VDSL competition could be regulated.
Hence there are a slew of recommendations designed to maintain retail competition where NBN Co's existing obligations don't apply.
The panel's remaining two reports should be finalised in the coming weeks, according to communications minister Malcolm Turnbull. ®
Sponsored: Minds Mastering Machines - Call for papers now open