Mozilla and Facebook snip a further five per cent from all JPEGs
New mozjpeg 2.0 flattens cats without perturbing pics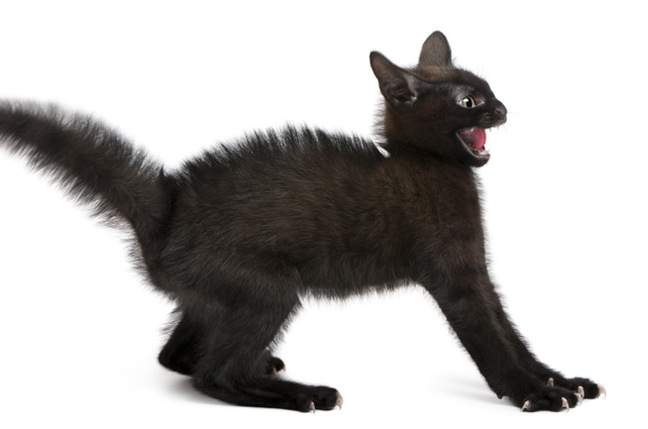 Just four months after loosing the mozjpeg encoder on a waiting world, Mozilla has updated it to version 2.0, at the same time announcing that Facebook is testing the new iteration.
The Social NetworkTM has also slung Mozilla $US60,000 towards the development effort in anticipation of mozjpeg 3.0.
Mozjpeg, first released in March, was a bow to the tyranny of the installed base: everybody wants a faster Web, but everybody wants to stick with the formats they're using now. So the original iteration took the open source JPEG encoder and mashed it up with the jpgcrush utility, so as to reduce file sizes without sacrificing quality.
This arrangement, Mozilla said at the time, cut file sizes by 10 per cent.
The new mozjpeg 2.0 snips another 5 per cent off files, according to Mozilla's announcement.
It achieves this with better quantization, according to the post: "The major feature in this release is trellis quantization, which improves compression for both baseline and progressive JPEGs without sacrificing anything in terms of compatibility. Previous versions of mozjpeg only improved compression for progressive JPEGs."
Other features include support for JPEG input in the cjpeg utility, "to simplify re-compression workflows", various tuning options, and "We now generate a single DC [discrete cosine – ed] scan by default in order to be compatible with decoders that can't handle arbitrary DC scans".
The test suite has also been changed to make it easier for others to reproduce Mozilla's test results, the post states. "All metric code is now written in C, which means it runs faster and MATLAB/octave is no longer required. We've also added a script to automatically generate graphs from the test data files."
The organisation has also published a study into the performance of mozjpeg, which (hardly surprisingly) shows it outperforms Microsoft's JPEG XR, the Google-backed WebP, and HEVC-MSP (from MPEG and the ITU). ®
Sponsored: RAID: End of an era?