Mine's 0.2 inches bigger than yours (says future fanboi of his iWatch)
Two sizes, sapphire glass - more predictions from tech 'analysts'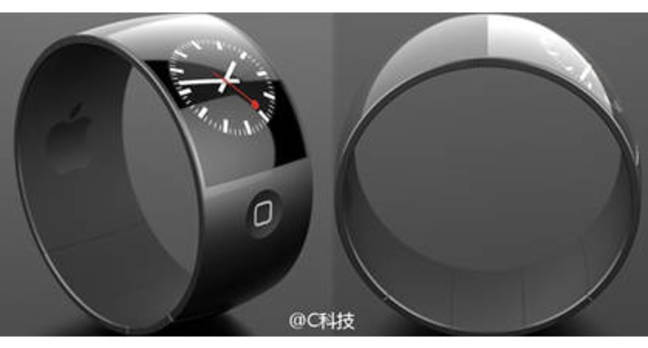 The Taiwanese trade press has claimed Tim Cook's iWatch will come in two sizes: one with a 1.6-inch screen, the other with a 1.8-inch display.
of course Apple still hasn't even confirmed the existence of the tick-tocker...
Super tough sapphire glass may not even come as standard and may only be offered on the bigger, more expensive model, a report in the Economic Daily News claimed.
Apple appears to have something of a size obsession of late, with rumours swirling that it is preparing to release a phabulous large-screened iPhone 6 along with the normal version.
So when can we buy one? Later this year, by the sounds of things. Analyst Ming-Chi Kuo predicted that production will begin in earnest later this year, with the first iWatches emerging from factories in November.
The Taiwanese newspaper also suggested that Apple will release a big 12.9-inch iPad Pro later on this year. Making a slight leap of imagination, this phondleslab could come complete with a whole host of IBM enterprise apps, to hammer home the nail in the coffin of Apple's once unassailable coolness. ®
Sponsored: Are DLP and DTP still an issue?