Verizon, Ericsson, Qualcomm plot spectrum-sharing test
When the lads in khaki leave the 3.5 GHz band alone, telcos plan to borrow it for your mobe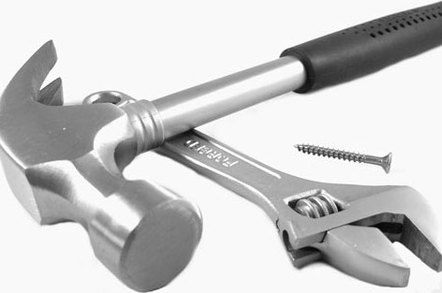 Verizon, along with vendors Qualcomm and Ericsson, hopes to soon conduct field trials sharing spectrum currently owned by the US government as a means of expanding its wireless network capacity.
Wireless carriers around the world face the problem of finding extra spectrum to support a huge population of new users expecting higher throughput.
A lot of the spectrum that might be considered available is, regrettably, tied up in government or military applications, which is why many roadmaps for life beyond LTE have a focus on spectrum sharing. The idea is that with new technologies like cognitive radio, a spectrum owner (like the military) could grant another user the right to use spectrum it tends at times and in places it isn't using it. Think of it as the spectrum equivalent of renting your spare room on AirBnB.
That's what the Verizon-Ericsson-Qualcomm test is about: taking a chunk of 3.5 GHz spectrum which, in America, is assigned to military radar applications, to test spectrum-sharing.
The three have filed applications with the FCC to conduct field trials in the 3,550-3,650 MHz band. This will, according to Verizon's blog post, be configured as LTE supplemental downlink capacity – in other words, it will be added to an existing lower band network.
There will also be lab tests in Ericsson's Plano, Texas facility to ensure that the government's operations can be protected from interference in the spectrum sharing scheme (formally called Authorized Shared Access / Licensed Shared Access).
In the long term, Verizon says, shared spectrum could be deployed to high-demand areas like "stadiums, college campuses, or airports".
Ultimately, spectrum sharing of some kind is also expected to form a key component of whatever emerges as "5G". ®
Sponsored: Learn how to transform your data into a strategic asset for your business by using the cloud to accelerate innovation with NetApp