IBM to drop SoftLayer pod in Melbourne
Big Blue joins the race to cloudify Australian business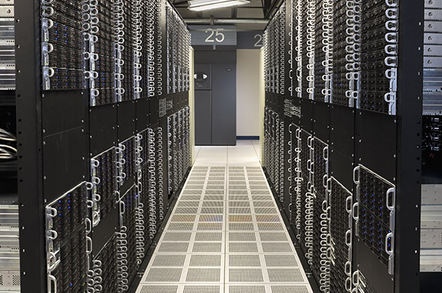 IBM will bring a "pod" of its SoftLayer infrastructure-as-a-service offering to Melbourne.
Big Blue revealed the new bit barn in a "momentum statement" outlining just how well SoftLayer is going. That announcement is as self-congratulatory as you would expect, claiming that "100 strategic outsourcing clients who are among the world's largest enterprises are already implementing cloud solutions with IBM as they transition to a hybrid cloud model" and more than 1,000 business partners signed up to get cloudy with IBM.
An expanded cloud footprint is also on the agenda, with IBM re-announcing its planned $US1.5bn bit barn building bonanza, but for the first time naming Melbourne as a pod location and promising it will be operational during 2014's third quarter.
SoftLayer has been eyeing off an Australian presence since 2011, an ambition that seems to have stalled. Since IBM scooped the outfit it has pondered Sydney or Melbourne as locations. The southern city appears to have won out.
SoftLayer says pods can each handle up to 5,000 servers, so Australia is about to gain a decently-sized facility once the kit is virtualised, containerised and apportioned out.
IBM has also announced Toronto and Washington, D.C., as new pod locations, revealed the new Elastic Storage service and the addition of the Aspera file transfer service to SoftLayer.
IBM won't have things its own way in Australia. AWS already operates in the nation, as does Rackspace and numerous local outfits. Microsoft is building Azure bit barns in Sydney and Melbourne, co-located in third party facilities, and is expected to switch them on in around October or November, while HP already owns and operates a colossal facility in Sydney. ®
Sponsored: Learn how to transform your data into a strategic asset for your business by using the cloud to accelerate innovation with NetApp