Brit enterprises still wolfing down PCs post-XP support death
Lenovo closing in on HP as PCs continue to clamber out bog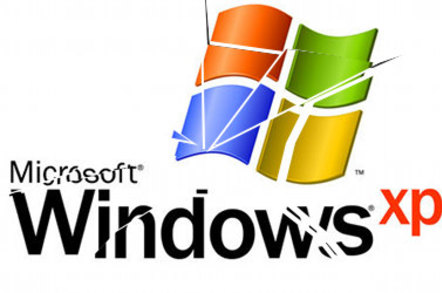 Tech disties feasted on a relative PC sales banquet in Q2 as businesses and to a lesser extent consumers made a belated dash to rid themselves of systems running on Windows XP.
Abacus stroker Context collated the sale-out figures from wholesalers and found more than 844k desktops, notebook and PC workstations were adopted by UK end users, up 9.8 per cent on the same period a year ago.
This was way off the Western Europe growth average of 22.2 per cent (4.7 million units) but the UK had emerged from the tech downturn last year a bit more quickly than some of the mainland counterparts – whose rises are more marked.
Marie-Christine Pygott, senior analyst for PCs at Context, said the shipment bounce was again highest in the business segment, "XP was the main driving factor behind the growth, we are even seeing it in consumer".
But she added that after a long period of under-investment in traditional computers, enterprises found they needed to dust off the supplier order book and get those tills ringing once more.
Sales of business systems (51 per cent of the classic PC space) were up 14.4 per cent, but even the consumer market recorded a 5.5 per cent hike in unit sales.
A little more than 237k desktops found a home in the quarter, up a whopping 26 per cent year-on-year. Notebook sales were up 4.2 per cent to over 598k and desktop workstations grew 39.8 per cent to 9,100.
Tablet shipments are not yet available from Context, but Pygott said she expected the more recent trend of slowing sales to continue.
HP accounted for more than one in four PC systems sold in Blighty (27.3 per cent market share) as it reported sales of more than 230k systems, up 16 per cent year-on-year.
But George Brasher, the man HP has chosen to succeed Paul Hunter at the head of the local PC and printer business will be aware that arch rival Lenovo is closing the gap in the distribution stakes. The Chinese business grew 60 per cent to 221k units, grabbing a 26.2 per cent share of the spoils, up from 18 per cent a year earlier.
"Lenovo is investing in extending channel reach and putting more emphasis on share growth," Pygott told The Channel.
Acer clung onto third spot in distie sales, up 4.9 per cent to 106k units, leaving it with market share of 12.6 per cent. Toshiba unit sales declined 8.7 per cent via distribution to 86.7k and Asus grew 33.7 per cent to 80.8k.
Context said its Toshiba numbers might not tell the whole UK story because the notebook maker also sells directly to retailers and consumers, meaning those shipments that are not recorded via distribution. ®
Sponsored: Minds Mastering Machines - Call for papers now open