Barclays Bank counter staff to become iPad-toting 'community bankers'
They shall walk amongst you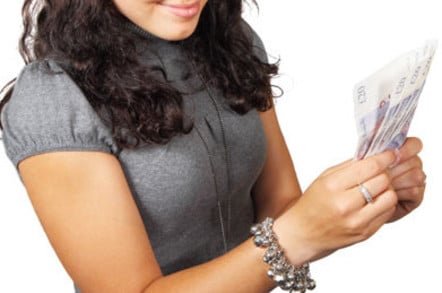 Barclays Bank is following the lead of London Underground and replacing counter staff with machines and people loitering around to show customers how to use them.
The move will affect all 6,500 cashiers, who will be renamed "community bankers" and will be armed with iPads. Barclays already has 37 counterless branches, but the plan is to roll out the process amongst its 1,600 other branches. It has not yet decided how many branches this will affect – that will come once the trial is complete, although no date has been set for that either.
Barclays says that staff numbers will not fall as a result of the change and cashiers who become community bankers will get a pay rise, typically of 2.8 per cent, through a promotion.
Barclays, like the London Underground, argues that with more customers moving to mobile and online banking, there is less need for counter staff. In many branches counters will still exist and a customer requiring a service will be taken to a self-serve machine – with a staffer on hand to explain how to operate it – or a counter as appropriate.
The "community bankers" will use iPads from the pool of 10,000 devices Barclays bought a couple of years ago. At the time, the roll-out was not that smooth and Barclays found that staff struggled to use the fondleslabs.
It countered this with a team of evangelists, known as "Digital Eagles", a team of 18 people that went from branch to branch training others who then peer-trained up other "Digital Eagles". Today the, er, eagles number 7,000.
Steven Cooper, CEO of Barclays Personal Banking, said:
"We know that really helping customers requires a lot of valuable people skills and this change is about investing in our colleagues and recognising their talents."
One does rather assume he will not be required to stand on his feet all day to do his job, however.
The new community bankers take up their positions on 1 October. ®
Sponsored: Minds Mastering Machines - Call for papers now open