Rural mobile coverage: Tweeting twits to join chirping tits in UK's national parks
Yup, someone IS gabbering behind you on the hiking trail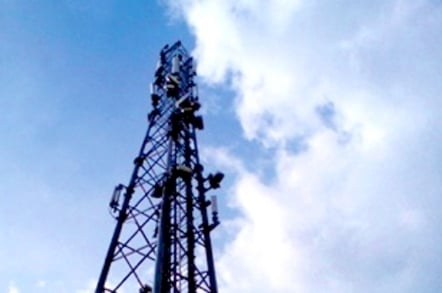 The Mobile Operators Association has signed an accord with National Parks England to improve coverage over the 10 per cent of the UK which falls under the category of the national parks.
The organisations are predictably keen to emphasise that this will be done without compromising any natural beauty. The move is primarily aimed at helping those people who live and work in the national parks, giving them telecoms access to mobile and mobile broadband. Presumably, it's not about allowing hikers to check their share prices, Twitter feeds and cat videos.
It's expected that the connectivity will be used to survey wildlife and document buildings within the parks. This is not a new programme of works, and there was an earlier best practice agreement in 2002, but since mobile mast regulations have been updated, it was deemed necessary to update the agreement.
Jim Bailey, chair of National Parks England and the North York Moors National Park Authority, said: "National parks have always been about finding pragmatic long-term solutions to the many competing demands on land."
Communications Minister Ed Vaizey commented: "The new agreement could make a real difference to those who live, work or visit our glorious national parks."
Environment Minister Lord de Mauley, talking about a completely separate initiative, said: "We are funding the £150m Mobile Infrastructure Project to deal with mobile 'notspots' across the UK, just one aspect of our long-term economic plan."
Amusingly, we have the communications minister talking about environment and the environment minister talking about communications.
The new agreement is necessarily pragmatic and explains that "in order for mobile networks to function, they need a network of base stations ('masts') to provide sufficient radio coverage in any geographical area to handle customer voice, text, or data. Hence if there are no base stations in a particular area, there will be no mobile signal."
It contains such insights as "radio waves travel in straight lines and are affected by obstructions that can alter the radio signal." Coverage in some areas is therefore limited because "of terrain or the built environment"... and "it is harder for radio waves to penetrate stone."
Under the updated shared objectives, the National Park Authorities and mobile operators will identify key link people for "the purposes of constructive early dialogue over operators' plans for new site rollout".
The agreement says that before operators start rolling out coverage, they will speak to the national parks to discuss what's needed, where and when it is needed, and what can be done to install it sympathetically. This is all dressed up with terms like "engagement" and "best practice".
In real-world terms, it means understanding how to disguise the infrastructure perhaps by making an antenna look like a pine, which is something which is done from time to time, or making a cabinet look like a sheep (which is not). More realistically, it's about a sensible decision to hide that lattice antenna in a clump of trees.
Sponsored: Learn how to transform your data into a strategic asset for your business by using the cloud to accelerate innovation with NetApp