NBN Co execs: No FTTN product until 2015
Faster? Not yet. Cheaper? No data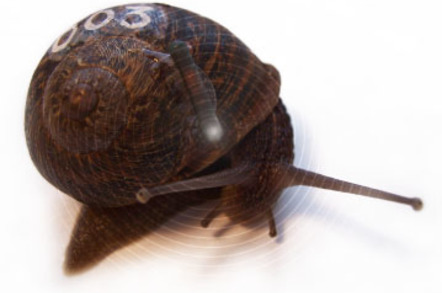 NBN Co executives have defended the slow progress of the organisation's fibre-to-the-node rollout, telling a Senate committee it would be "unlikely" for any telco to have a product ready for launch within a year of receiving new policy directions.
The statement was made by NBN Co chief customer officer John Simon. Under questioning from Greens Senator Scott Ludlam about why there had been no FTTN connections completed, even though the change of government last September had clearly signalled that the old fibre-to-the-premises policy was going to be abandoned.
Simon told Ludlam that there was no formal policy direction – and hence no action taken – until the strategic review was delivered in December 2013.
In a statement that reflects the reality of creating a new network, Simon told Ludlam: "It would be unlikely that you would ever get a product launched within 12 months of announcing such a fundamental change".
According to CTO Greg Adcock, other uncertainties in the FTTN rollout that haven't been resolved include who will be in charge of FTTN installation, the installation of node splitters, and service qualification.
As a result, the FTTN portion of the network has yet to connect any customers – meaning that NBN Co was also unable to respond to Ludlam's request for a discussion of whether the cost forecasts contained in the strategic review could be verified.
It also emerged that commercial FTTN services will not exist until some time after February 2015. That's because, as Simon and CTO Greg Adcock noted, the NBN Co IT systems and OSS currently under development for the fibre-to-the-basement (FTTB) product are a dependency for the FTTN service.
Meanwhile, responding to questions from Labor Senator Stephen Conroy, NBN Co CEO Bill Morrow – whose salary was revealed at the hearing to be $AU3 million annually if he meets bonus targets – said premises fibre rollout could still be expanded if it turned out to be cheaper than an FTTN build. ®
Sponsored: Minds Mastering Machines - Call for papers now open