Chinese biz bloke builds his OWN 3,500-mile Tesla charger network
Homegrown stations in 16 cities from Beijing to Guangzhou open for all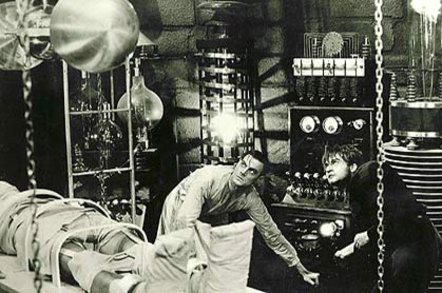 Disappointed at the lack of charging stations for his Tesla S electric car in his home province, a Guangdong-based businessman has responded in typically Chinese fashion: he built his own. And not just one, either.
According to English-language news site Caixin Online, 44-year-old Zong Yi used his own money to buy and install an entire network of e-car chargers spanning 16 cities along a 5,750km (3,573mi) indirect route between Beijing and Guangzhong.
Zong's stations aren't the only way to fill up your Tesla in China. Elon Musk's outfit has installed a few of its much-ballyhooed Supercharger stations in the country, but not many. There are four, to be precise, and they're limited to locations in Beijing and Shanghai.
That was a problem for Zong, because it meant there was no way to make the trip from Beijing back home solely by electric car. The Tesla S can only travel around 500km (311mi) on a single charge.
Zong didn't disclose exactly how much he paid for his fleet of chargers, saying only that they cost him around "twice what he paid" for the Tesla S itself. The e-cars sell for at least 730,000 yuan ($117,600) in China.
He said he contacted Wu Bixuan, Tesla's China exec, to say he was going to buy the near two dozen stations, but it's not clear whether or not he eventually purchased them from the company.
Each of Zong's 20 chargers can be found by a four-star hotel in an easy-to-reach location that offers free parking. Zong didn't make the hotels pay for their charging stations, and he left it up to them whether they want to charge a fee for the service.
Zong figures that running the charger for seven straight hours would cost a hotel about 30 yuan in electricity bills. But rather than making e-vehicle drivers pay off those costs directly, another model might be to let customers use the chargers for free on the off chance that they also reserve a room.
How likely might that be? Consider that while a Tesla Supercharger station can fully charge the batteries of a Tesla S in just 30 minutes, the Chinese chargers are based on older, slower technology. Filling up a Model S using one of Zong's chargers takes at least eight hours.
Meanwhile, Tesla says it has committed to building a proper Chinese Supercharger network consisting of at least 40 charging stations beginning in 2015, and it also plans to open a factory to build its cars in the country.
But the company suffered a setback earlier this month when a Chinese man claimed to have owned the "Tesla" trademark in the Middle Kingdom since 2006, long before Elon Musk set up shop there. That case is due to be heard by a Beijing court in August. ®
Sponsored: Minds Mastering Machines - Call for papers now open