I've got 99 problems, but a Facebook boycott ain't one
If you're havin' Zuck problems, I feel bad for you son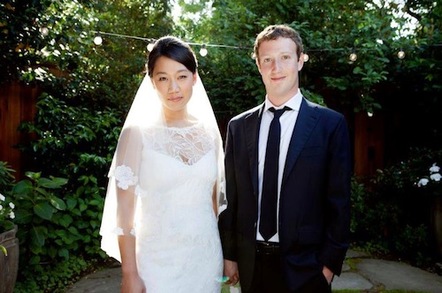 A marketing campaign to convince Facebookers to quit the social network for 99 days has failed to thrill – even though many netizens expressed outrage at the website's recent, highly questionable emotion-furtling study.
It turns out that Facebook is more addictive than an electronic crack pipe, if the response to a bunch of admen who urged Zuckophiles to become Zuckophobes and quit the stalker playground for 99 days is anything to go by.
At time of writing, the campaign had only convinced 7,190 people to unplug from Mark Zuckerberg's empire since it was launched last week.
The key message is that Facebookers who escape the free-content ad-network for three months will "enjoy life!".
But very few people agree with such a plan. After all, if they log off from Facebook for 99 days, what on Earth might they miss?
A bunch of Dutch creative types at a "strategy" outfit named Just came up with the idea. Anyone who does take part in the Facebook freedom fight are encouraged to participate with the, er, experiment by filling in anonymous "happiness surveys" at the 33-, 66- and 99-day points.
The campaigners claimed that quitting Facebook for more than three months "saves the average user 1683 minutes," or 28 hours of hard Zuck cold turkey.
But the stunt has backfired with few people agreeing to such a, y'know, radical idea. ®
Sponsored: Minds Mastering Machines - Call for papers now open