Silent Circle takes on Skype, Viber, mobile telcos with crypto-VoIP
But, hey ... we cut the roaming charges, mumble mobile carriers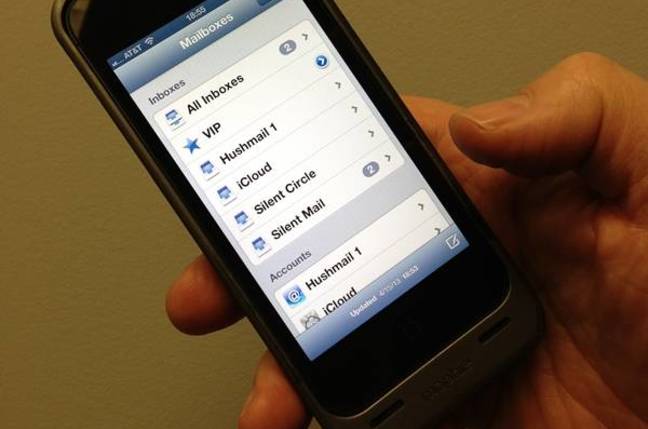 Silent Circle has launched a global encrypted IP voice calling service that will go up against over-the-top services Skype and Viber, among others. The idea here, however, is that it will feature a way to communicate privately.
It's more bad news for mobile carriers, which are already beating off roaming-revenue pinchers in the form of popular VoIP apps Viber and Skype and text-revenue leaks as customers turn to Facebook-owned instant messaging app WhatsApp.
Out-Circle Calling is a paid-for service will allow callers to make and receive encrypted private voice calls. International call plans start at $12.95 USD for 100 minutes and will allow Silent Phone callers to complete calls "outside the Circle" to any mobile device or landline.
The service allows encrypted, private voice calling to non-subscribers in any of the 79 countries covered.
Silent Circle claims the number of countries covered is greater than those covered by competitors such as Skype and Viber. It says Out-Circle Calling is designed to offer a high-fidelity VoIP option for calling standard mobile and public switched telephone network (PSTN) lines across the world.
Calls can be received from anywhere in the world at the calling party's standard long-distance rates. The service is pitched at both businesses and privacy-conscious consumers.
"Silent Circle's Out-Circle encrypted international calling plans are a major step forward in bringing private encrypted communications capabilities to all corners of the world. Silent Phone and Silent Text already offer unmatched advantages, but with today's expansion we are giving our members a tremendous increase in cost and flexibility benefits," said Mike Janke, Silent Circle chief exec, in a canned statement. "Out-Circle Calling provides a low-cost, private alternative to traditional mobile calling plans that everyone from your neighbour to traveling multinational executives can use."
Silent Circle members can use Silent Phone to place private voice and video calls on iOS and Android devices while using Out-Circle Calling to dial conventional phone numbers.
In the latter case, communications are encrypted between the Silent Phone user's device and Silent Circle's private network. Silent Circle's Silent Phone for Desktop offers additional, private videoconferencing features for users on Windows laptops and desktops, while Silent Text allows members to exchange private mobile messages (including large attachments up to 100MB) with a burn feature that securely auto-deletes sent messages and attachments at a predetermined time. ®
Sponsored: RAID: End of an era?