Brute-force bot busts shonky PoS passwords
RAM scrapers foisted on 60 terminals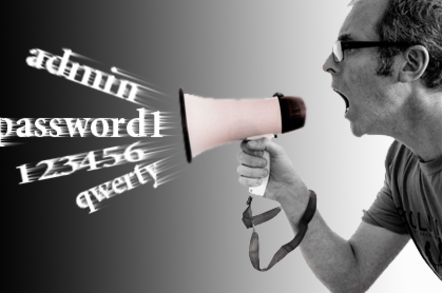 A botnet has compromised 60 point of sale (PoS) terminals by brute-force password attacks against poorly-secured connections, FireEye researchers say.
The trio including Nart Villeneuve, Joshua Homan and Kyle Wilhoit found 51 of the 60 popped PoS boxes were based in the United States.
The attacks were basic and targeted remote desktop protocol terminals that used shamefully simple passwords such as 'password1', 'administrator' and 'pos'.
Perpetrators running the 5622 machine-strong BrutPoS botnet appeared to be located in Eastern Europe given the language used in interfaces and logs. Infected computers were spread across 119 countries.
Researchers discovered five command and control servers, three of which were offline.
"The infected system begins to make connections to port 3389; if the port is open it adds the IP to a list of servers to be brute forced with the supplied credentials," the trio wrote in a post.
"If the infected system is able to successfully brute force an RDP server, it reports back with credentials."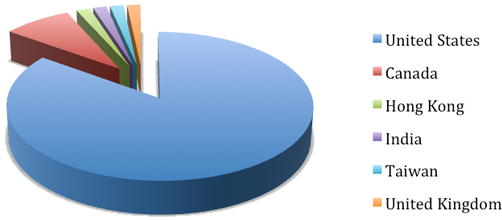 BrutPoS infections: FireEye
The malware was deployed on infected systems and extracted payment card information from running processes. It attempted to obtain debug permissions likely to identify POS configurations and if successful ran an executable. If it failed, it installed itself as a service.
The trio built a honeypot that issued signals mimicking infection and watched as attackers popped its RDP login and crawled around the box attempting to open its installed PoS software before formatting the drive to erase evidence trails. ®