Apple rats on Google to FTC: You thought WE were in-app-ropriate?
Said to have shopped rival to Feds over in-app purchases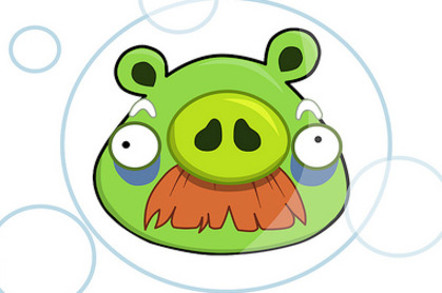 Apple turned in Google to the Federal Trade Commission for the same in-app purchase issues for which the iPhone-maker itself had been criticised, according to a report in Politico.
Earlier this year, the FTC started cracking down on iPhone and iPad apps that allowed kids to spend their parents' hard-earned dosh without their folks' knowledge. As soon as it did, Apple made sure that the commission didn't overlook Google during the chastisement.
The firm's top legal eagle Bruce Sewell apparently wrote to the commission to point out a media report that criticised Google's Play store for the same issues.
"I thought this article might be of some interest, particularly if you have not already seen it," he wrote to FTC chair Edith Ramirez and Democratic Commissioner Julie Brill.
That tip-off could lead to an investigation of Google, which also at one time appeared to allow in-app purchases to continue for up to 30 minutes after the password had been entered. As with the 15 minute window on iDevices, parents discovered to their horror that kids could rack up a significant bill in that short time on games that are free to download, but then milk you for money for extra lives, power-ups, decorative features and other in-game goodies.
During the probe of Apple's in-app purchases, the FTC said that it had received tens of thousands of complaints from parents who had been charged millions of dollars without their permission.
To settle the case, the fruity firm agreed to refund $32.5m worth of charges and change its billing practices. But the company wasn't happy about it, given that it had already closed down the 15-minute window problem and settled a class action lawsuit over the purchases. Chief exec Tim Cook said in a blog post that it "smacked of double jeopardy" to keep going after the firm.
The commission is currently pursuing Amazon for its part in the in-app issues, seeking a fine for allowing kids to run up charges on their parents' credit cards on its Android-based devices. It said that the mega etailer hadn't been quick enough to sort out the rampant kiddie spending and weren't refunding money quickly enough when parents complain.
But Amazon is challenging the commission, claiming its circumstances are different to Apple's.
"It's an understatement to say that this is deeply disappointing," said Andrew DeVore, an Amazon associate general counsel, in the letter to the FTC.
"The commission's unwillingness to depart from the precedent it set with Apple despite our very different facts leaves us no choice but to defend our approach in court."
Amazon claims its practices are already up to standard with the same ones the FTC imposed on Apple and says it gives out refunds for unwanted charges.
Neither Google nor Apple returned a request for comment. ®
Sponsored: Minds Mastering Machines - Call for papers now open