Uber kindly agrees not to price gouge during disasters
Cab-killer bows to 1970s oil price protection laws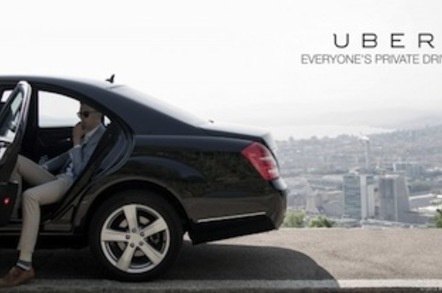 Taxi-killing car service Uber has struck a deal with New York State officials to prevent runaway service charges.
State Attorney-General Eric Schneiderman said that the company had agreed to impose a cap on ride prices in the event of an emergency.
Because Uber uses a sliding scale based on demand for its service, a natural disaster or other event could potentially cause a spike in prices, with users encountering huge rates when cars are in high demand.
To counter the issue, New York State officials have opted to extend existing price-gouging protections, first introduced in the late 1970s during oil shortages which place a limit on how high prices can escalate in the event of an emergency.
Officials did not provide exact details on what rates would be capped at.
"It provides consumers with critical protections to which they are entitled under the law – and it provides Uber with clarity from government about how the law will be applied to its innovative pricing model," Schneiderman said in announcing the deal.
"This agreement also serves as a model for the kind of effective collaboration that should exist between government and technology companies like Uber."
The deal also provides Uber with some much-needed goodwill in its dealings with government agencies. The self-proclaimed ride-sharing service has drawn the ire of local governments and regulatory agencies alike for a business model which places the service in direct competition with the heavily-regulated taxi industry.
City governments around the world have struggled with how to manage Uber, which some argue operates as an unlicensed taxi service. In London, a legal battle is set to determine whether Uber drivers are subject to taxi regulations, while cities such as Seattle have opted to put a hard cap on the number of drivers the service is allowed to have operating.
For its part, Uber said that it will use the New York agreement as the basis for price-capping deals in other cities in which it operates.
"This policy intends to strike the careful balance between the goal of transportation availability with community expectations of affordability during disasters," said Uber CEO Travis Kalanick.
"Our collaborative solution with Attorney-General Schneiderman is a model for technology companies and regulators in local, state and federal government." ®
Sponsored: Minds Mastering Machines - Call for papers now open