Down-with-the-kidz Apple stuffs up with wild 'funness' claims
That word: I do not think it means what you think it means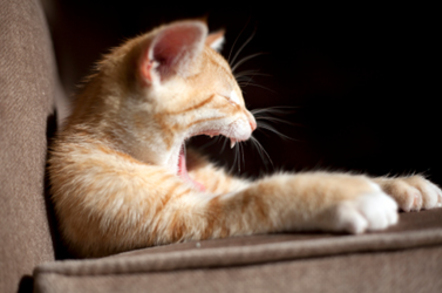 Apple appears to have made a shocking admission: that one of its endlessly upgraded product lines is boring.
On its website, Apple said its new iPod Touch was "engineered for funness", a sarcastic term used by the yoof – generally as an adjective and/or an abstract noun...
A Reg reader pointed out the fruity faux pas and pointed to the real definition of funness. "You couldn't make it up," said our man Jonathan.
The Urban Dictionary, an online guide to the bewildering yoof lexicon, revealed:
"Funness is... mainly used in sarcasm, because it is incredibly hard to find any activity that would qualify as awesome enough... it's so hard, nothing has been found yet."
It suggested the following usage:
"Yeah, the other day, I was cutting down this evergreen and I cut off my leg with a chainsaw, it was so funness!"
According to this profile of Apple under Cook in the Wall Street Journal, it seems the fruity firm has lost the "laser focus" it maintained under Steve Jobs.
According to WSJ, cuddly Cook is a lot nicer and more polite than Steve Jobs, but lacks a bit of his funness inspiring power. ®
Sponsored: Minds Mastering Machines - Call for papers now open