How to make $7,000 a month and benefits: Be a teen tech INTERN
Youth flown out to meet Facebook's youth-in-chief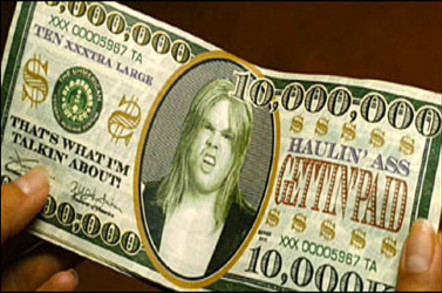 Summer is here again, and technology firms have made a big push to recruit the best young talent with massive salaries and a host of perks.
Facebook, for example, has just hired 17-year-old Michael Sayman to code at Menlo Park after flying him out to Facebook headquarters to meet its behoodied founder in person. Sayman got Facebook's attention after creating the popular game 4Snaps using the site's Parse developer tools.
"When I got the e-mail saying – oh my god – Mark Zuckerberg wants to meet you, I had to make sure nobody was playing a prank on me," Sayman told Bloomberg. "It was just incredible to be able to meet him."
Sayman has been helping to support his family since the age of 13, when he first started coding mobile applications. According to his mother he's been paying for many things at home after the family fell into financial troubles.
According to data from recruitment firm Glassdoor, Facebook pays interns some of the highest monthly salaries for interns like Sayman – $6,213 (£3,626) a month, on average, not to mention benefits including free accommodation, food, and coding classes.
But Facebook isn't the biggest payer. Computer services firm Palantir tops the intern pay scales, offering an average of $7,012 per month to teenagers spending their summers at the firm's Palo Alto headquarters. VMware comes in second with an average $6,966 pay package – compared to the $3,693 that the average US worker takes home each month.
Tech firms are even outbidding more established industries in the race to get the next top coders. Twitter, Microsoft, LinkedIn, and eBay are all outbidding the comparatively paltry $5,972 that oil giant ExxonMobil is offering, on average.
These firms aren't stupid. They are paying the big bucks because of the belief that they will get their money back in terms of the business such teens will generate in the long term. If they can convince top talent to stay at the firm, then the youngsters will code long into the night – possibly generating the next big thing in software. ®
Sponsored: Minds Mastering Machines - Call for papers now open