Ding, ding! Round two with our VDI experts – put your Qs to the panel
Register now for live video stream on Wednesday, July 9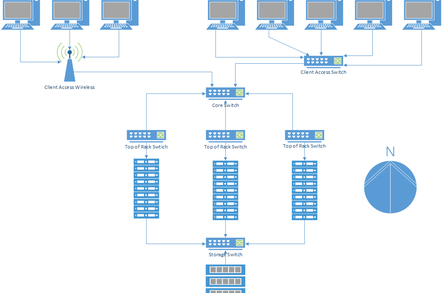 Webinar Join us for the second live webinar in our VDI in the real world series as we explore the complexities of user virtualization with our expert panel.
Building a Virtual Desktop Infrastructure (VDI) is much more than lashing together systems to handle the workload: user virtualization is of increasing importance, especially as VDI variants such as "stateless VDI" (where the desktops are destroyed after use) become more common. User virtualization is also important in moving user settings and application configurations between physical desktops and virtual ones.
Sorting out how best to approach these problems has become increasingly difficult as the tools to make VDI available to users become more diverse and capable. There are so many ways to deliver a desktop environment, and so many devices to deliver it on that it isn't hard to get confused by what's out there.
In our first live webinar (replay vid), we explored the infrastructure side of VDI with Eric Wright plus peeps from LoginVSI, nVidia, Atlantis Computing and Micron. It went swimmingly, but it became clear that a second webinar was needed to talk about the user virtualisation aspects of creating a functional VDI setup.
To help educate us, we've brought together an expert panel consisting of Josue Fontanez from VMware, Simon May from Microsoft, Jason Mattox from Liquidware Labs and independent expert Merlin Boissonneault.
The format for this webinar will be fairly typical of such events. Yours truly will act as host, and ask a few pre-canned questions of the panelists. Each will be given a chance to speak and there will be room for open discussion amongst them.
Throughout the event, all attendees will have the opportunity to ask questions in chat; we'll pick the best questions out and ask the panelists. Similar questions will be coalesced into one.
The webinar will run on Wednesday, July 9, 2014 at 1100 Mountain Daylight Time (1000 PDT, 1300 EDT, 1800 BST, 1700 GMT). ®
Sponsored: Learn how to transform your data into a strategic asset for your business by using the cloud to accelerate innovation with NetApp