Facebook pays half a billion dollars for firm that slaps ads on videos
'Cos you all love sitting though THAT, right?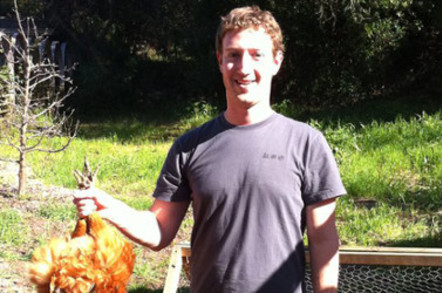 Facebook has paid an estimated half a billion dollars to buy a video advertising firm called LiveRail.
Facebook has not officially announced how much it paid for Liverail, but estimates have ranged between $400m and $500m - a huge chunk of change by anyone's standards. There was no word on the cash to stock mix that FB coughed for the firm.
Zuck's minions claimed the purchase will clobber online video watchers with "better", more relevant advertising.
It is likely that Facebook will now want to branch out into plastering advertising on videos. There's no word on whether these will be the vids that Facebook users have uploaded to the social network.
In a blog post, Brian Boland, vice president of ads product marketing and atlas at Facebook, wrote: "We believe that LiveRail, Facebook and the premium publishers it serves have an opportunity to make video ads better and more relevant for the hundreds of millions of people who watch digital video every month.
"More relevant ads will be more interesting and engaging to people watching online video, and more effective for marketers too. Publishers will benefit as well because more relevant ads will help them make the most out of every opportunity they have to show an ad."
Liverail works with customers including Major League Baseball, ABC Family, A&E Networks, Gannett, and Dailymotion to help them deliver video adverts. It was founded in 2007 and now claims to achieve five billion impressions each year.
Facebook recently joined Google, Apple and Twitter in launching a mobile ad network that generates revenue when users access apps outside Zuck's walled garden. It also moved into location-based advertising.
The analysis firm eMarketer sent us stats which demonstrate the size of the video advertising market. The sector is expected to generate $5.96m (roughly £3.5m) in the US this year, an increase of just under 42 per cent. In the UK, digital video advertising in the UK will rake in a total of £673m this year, more than doubling from £325m in 2013.
Facebook is also wolfing up an ever-increasing share of ad revenue, eMarketer continued, accounting for a 5.8 per cent share of all global digital ad revenues last year, up from 4.10 per cent in 2012.
In the US, Facebook won a 18.4 per cent market share of digital display advertising in 2013, overtaking Google for the first time. ®
Sponsored: Minds Mastering Machines - Call for papers now open