Dotcom crypto keys not for the FBI: NZ High Court
Feds can't access data they shouldn't hold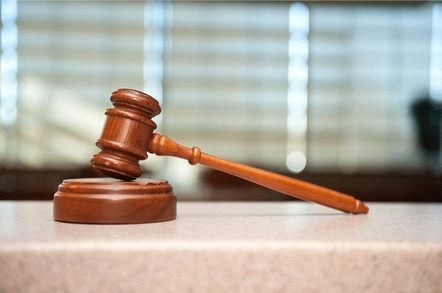 A New Zealand court has ruled that data on Kim Dotcom's hard drives held by the FBI will remain encrypted, even if the Megaupload founder hands his encryption keys over to NZ police.
Dotcom has been in a long wrangle with authorities over the contents of the drives. During the 2012 raid in New Zealand that killed off Megaupload, the FBI and New Zealand police seized the drives, with copies handed over to the Feds.
Ever since then, Dotcom's legal team has been trying to get access to the drives, which they say are necessary to his defence. That's led to a to-and-fro argument over the encryption keys, as TorrentFreak outlines here.
On the one side, Dotcom had agreed to hand the keys over if they were only used by New Zealand Police, while on the prosecution side, the cops wanted to share the keys with the FBI.
Now, Radio New Zealand reports High Court justice Helen Winkelmann says the keys won't go to the FBI, because the copies should not have been given to it in the first place.
However, Dotcom said in a Tweet he believes the FBI has already accessed the drives.
In mid-June, Dotcom had a loss in a separate High Court case before the same judge. After a New Zealand Herald journalist published a book, The Secret Life of Kim Dotcom: Spies, Lies and the War for the Internet about the case which the newspaper states "makes extensive references to interviews with Dotcom about the raids in January 2012".
New Zealand police and the country's Government Communications Security Bureau sought access to Fisher's source material, something that Dotcom was resisting on the basis that NZ privacy laws protected information gathered in the newsmaking process.
Justice Winkelmann said the book didn't count as news reporting, saying "the writing and publication of a book cannot, at least in this instance, be construed as news activity".
The ruling has resulted in calls for the government to amend the Privacy Act to protect journalism in New Zealand. ®
Sponsored: Minds Mastering Machines - Call for papers now open