Terror in Cloudland? CTERA trousers $25m investment
'Tremble, mortals, as we enter the Platform Era'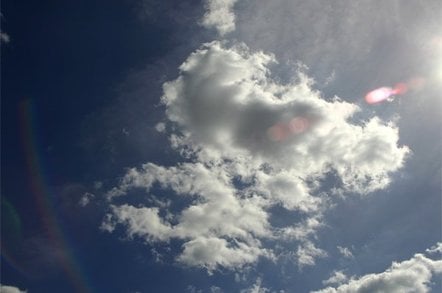 Cloud storage gateway hopeful CTERA Networks has closed a $25 million funding round.
The cash will go towards building out its world-wide go-to-market organisation.
The round was led by Bessemer Venture Partners with participation from existing CTERA investors Benchmark Capital, Cisco, and Venrock. CTERA calls it a C-round but our records show that it's a fourth round; perhaps CTERA has merged two of these into a single round.
Here's a look at the founding and funding history:
Founded 2008 by Liran Eshel and Zohar Kaufman
July 2008 - undisclosed A-round
January 2009 - undisclosed B-round from Benchmark Capital
March 2012 - undisclosed C-round, thought to be around $15m
July 2014 - $25 million round
The company claims more than 21,000 business customers with more than 30,000 shipped gateways. These combine local NAS and cloud gateway functionality with included backup and file sync 'n' share.
We wrote about CTERA in April and suggested the funding history "has a $5m, $10m, $15m pattern with total funding of around $30m-$32m".
Add in this $25 million round and the total becomes $55m-$57m with an implied progression to an IPO or acquisition at the $250 million - $300 million level in 2015 or 2016.
Liran Eshel, co-founder and CTERA's CEO, talked of customers "delivering secure storage services from the clouds of their choice ... enabling users to modernise the way they sync, serve, and protect data," and ushering in "the platform era of enterprise cloud storage."
For traditional SAN and filer vendors CTERA could represent Cloud Terror, but they all agree that the future is hybrid clouds; with cloud-style storage based both in enterprise data centres, for data access speed and controllability, and the public cloud for consumption cost reasons.
CTERA, we'd guess, couldn't care, just so long as the transfer of data to private and public cloud continues and their gateway business grows with it. VCs have found 25 million reasons in their cheque books to think it is. ®
Sponsored: Learn how to transform your data into a strategic asset for your business by using the cloud to accelerate innovation with NetApp