ARM arms devs for 64-bit Android push with 'Juno' board
Android Open Source Project ported to 64-bit ARM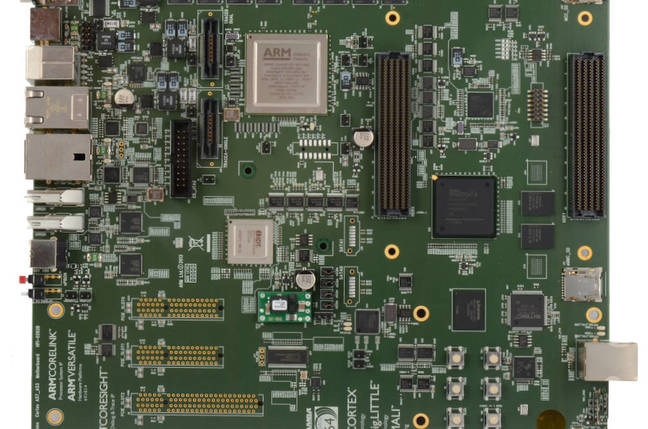 ARM has announced a pair of initiatives that should help Android make the jump to 64-bit architectures.
The first is that Linaro, the not-for-profit mob making sure open sourcery runs well on ARM, has ported the Android Open Source Project (AOSP) to the 64-bit ARMv8-A architecture and popped it out the door in the form of Linaro 14.06.
The second announcement concerns "Juno", an ARMv8-A reference board that developers can use to start their efforts towards Android, and Android apps, on 64-bit ARM chippery.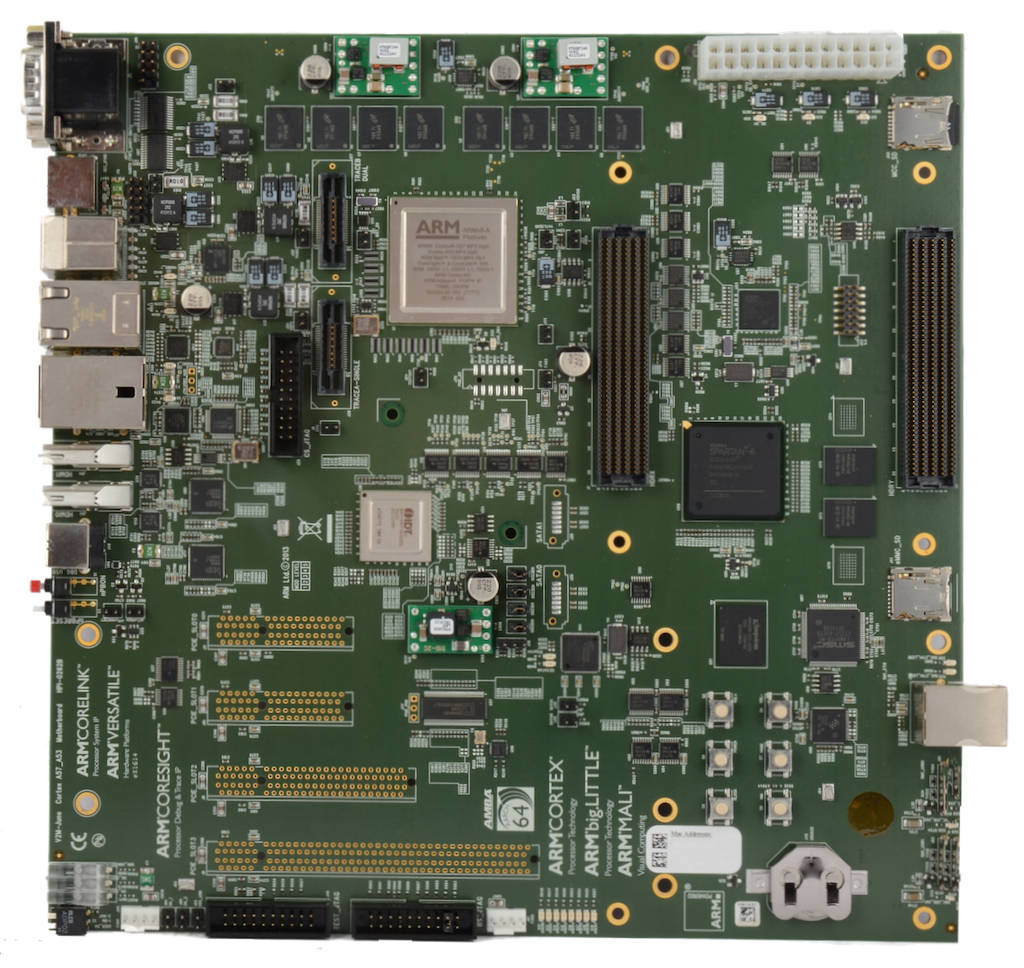 Bare circuits ... the Juno development board
Juno is said to be an "open, vendor neutral ARMv8 development platform" packing a Cortex A57, A53 MPCore and Mali-T624 for graphics.
The timing of the announcement is significant, because Google last week revealed details of "Android L", the operating system's next iteration. Among the new releases's features is the inclusion of a new virtual machine called ART that is happy on 32-or-64-bit ARMs. The chance to footle with a 64-bit board should therefore be welcomed by those contemplating hardware that takes advantage of Android L's new powers. With the OS due by year's end, and likely to appear in some devices before then, 64-bit Android kit may not be far off. ®
Sponsored: RAID: End of an era?