Virgin Media struck dumb by NATIONWIDE DNS outage
Customers fume: 'Basic infrastructure - get a grip'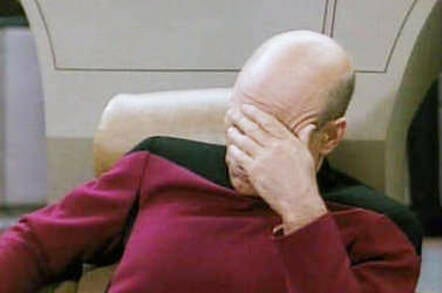 Virgin Media customers were kicked offline last night, after a DNS blunder from the cable company disrupted its network on Tuesday.
It comes after rival BT suffered a similar, widespread technical cockup over the weekend.
Virgin Media, which is owned by US telecoms giant Liberty Global, coughed to a "nationwide DNS outage" on its Twitter account this morning when quizzed by irate subscribers.
One Reg reader, Richard, told us last night that Virgin Media's titsup network appeared to have "fallen over for a lot of people judging by the current rapidly increasing queues on the helpline".
He said: "Virgin Media's status pages claim everything is fine, but the queues just leapt from five to 10 to 15 minutes to 'still waiting'."
"I flipped to Google's DNS and that's working fine, so it appears to only be the DNS service," Richard noted, before adding: "No idea what IP the 'superhub' uses for DNS, that detail isn't exposed in the standard firmware."
Peeved customers moaned about the outage on Twitter and Facebook.
.@virginmedia your DNS servers are screwed again. This is basic infrastructure, you need to get a grip on this.

— Ian Williams (@FishermansEnemy) July 1, 2014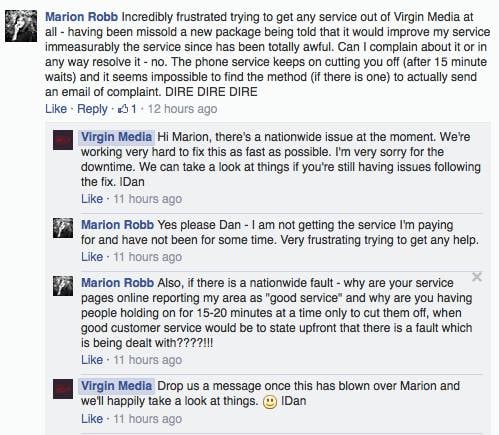 @virginmedia using Google DNS and am fine. Problem is you didn't update your status page when you knew you had a major outage.

— Alex Bazin (@aibazin) July 1, 2014
"We are sorry for those customers who experienced only intermittent access to certain websites for approximately an hour last night. It was quickly fixed although changing DNS settings in the interim would have solved the problem," a Virgin Media spokesman told The Register. But he did not respond to our questions about what had caused the outage to occur. ®
Sponsored: Learn how to transform your data into a strategic asset for your business by using the cloud to accelerate innovation with NetApp