Google buys shagadelic playlist biz Songza
Google dude. I'm about to get, er, intimate – which music should we play?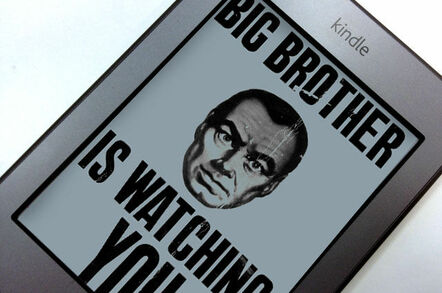 Analysis Google has acquired music streaming biz Songza for its data-harvesting capabilities.
The Pandora-like website creates "mood music" playlists for specific contexts, so it will suggest a playlist of songs for when you're about to, say, have a shower - or have sex.
Songza's CEO rather gave the game away when he told CNET:
There are very few services that people want to tell exactly what they're doing at any given moment.
Yet Songza is one of them. As CNET says, Songza "is a radio-style, free service similar to Pandora with a greater emphasis on serving up music appropriate for the particular listener at the moment of listening." Users tell Songza what they're doing at a given moment to help the service's human curators pick an appropriate playlist.
Of course, there's very little point in carefully managing your privacy settings if you're going to tell Google – or a wholly Google-owned subsidiary – that you're about to undress and take a shower, get jiggy with your significant other, or start applying for a mortgage.
Songza was incubated within Amazon, which was also reportedly an investor, although the box-flinging biz now has its own-brand audio streaming service, Digital Music.
Google paid just $39m for Songza, which is a bargain given the intimate real-time personal information it can collect. ®
Sponsored: Minds Mastering Machines - Call for papers now open