Fibre to YOUR premises NBN still on table pending telco talks
No mention in new roadmap but NBN Co 'actively working on products'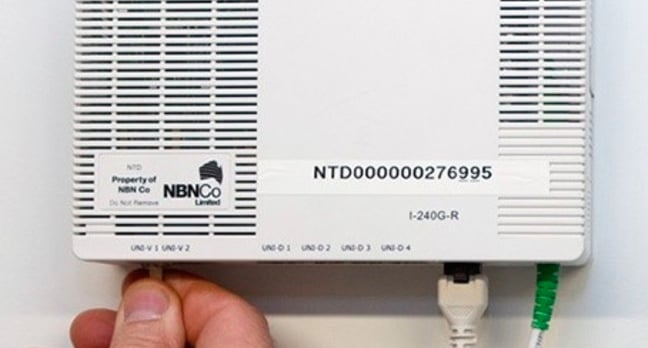 NBN Co's new roadmap, released yesterday, contained an interesting omission: no mention was made of a product offering domestic users the chance to pay for an optic fibre to be laid to their homes even if they live in an area where fibre-to-the-node (FTTN) will be built.
The omission is interesting given Australia's communications minister Malcolm Turnbull has expressed enthusiasm for the idea. BT, which Turnbull often cites as an exemplar for FTTN builds, offers just such a service.
Australia's current government also makes a lot of noise about the importance of consumer choice, so the chance to run one's own fibre also looks to be in line with its ideology.
Vulture South therefore asked NBN Co if a fibre-to-YOUR-premises product is under consideration.
The answer, offered to us by a press office spokesentity, is that "We are actively working on FTTN and HFC products which will be integrated into the network following negotiations with Telstra and Optus."
"There is no update on the estimated timeframe for this."
Not a yes, then, but also not a no. And also perhaps a tacit admission that such products are under consideration. ®
Sponsored: Are DLP and DTP still an issue?