Listen bud – crud FUD flood is dud, says Dell: 'We do support VSAN'
IT titan scoffs at rivals' whisperings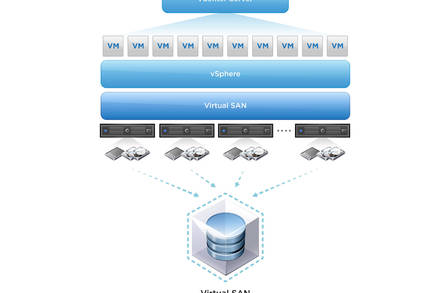 Blocks and Files We've been in receipt of allegations that Dell is not committed to VSAN, which Dell roundly and strongly denies, saying it's competitor FUD.
The allegations included such things as:
Dell is shipping ancient LSI firmware that has a queue depth of 25 instead of 600.
Performance is poor with a 30ms latency before you hit 400 (yes, 400) write IOPS on an SSD.
Dell storage reps are telling customers VSAN isn't supported by Dell or VMware for production workloads.
Strong stuff, which Dell dismisses as competitor-sourced FUD.
A Dell spokesperson told us: "We absolutely support VSAN ... We were one of the first companies to openly support VSAN with our servers and the only partner to support the beta HCL. The H310 was part of the pre-beta work with VMware, before we had validated the LSI stack for RAID 0 configuration with VMware, due to its dual-chip nature that allowed pass-through.
"Once beta went live, and we were able to collect more data, the queue depth was discovered as a performance bottleneck, and both Dell and VMware have taken note - as seen in VMware's most recent documentation update recommending minimum queue depth asks, and as will be noted on Dell's VSAN product guide due out later this week with our OEM release.
"Dell continues to work closely with VMware on the VSAN stack – including joint certification of PowerEdge Servers, RAID and HBA storage controllers (including current PERC and LSI controllers), and a mix of HDDs and SSDs that follows VMware's server profile guidelines.
"Our team also points out that we have some additional recommendations coming in Dell's VSAN product guide around ESXi media deployments to utilise embedded SD cards where possible to maximise local storage for VSAN deployments, as well as guidelines on failure domains to be aware of in the VSAN environment."
Take that FUDsters. ®
Sponsored: Minds Mastering Machines - Call for papers now open