Amazon reseller lobs sueball at etailer and Apple over listings yank
H2F alleges 'conspiracy' because its kit was so cheap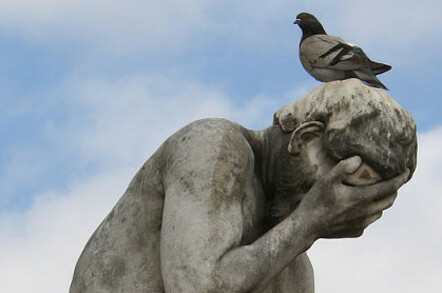 An Amazon electronics reseller has filed a lawsuit against the mega-etailer alleging that the firm "conspired" with Apple to put it out of business because it was selling iPad covers at a cheap price.
Hard 2 Find Accessories (H2F) claims that Amazon revoked its seller's privileges, effectively closing its operations down, following intellectual property claims from Apple that later proved unfounded.
In a filing first spotted by CNET, H2F alleges it received an email from Amazon that two of its iPad covers were coming off the metaphorical shelves because the website had received a takedown notice from Apple. Apple had alleged, through a law firm, that the covers appeared to be counterfeit.
Shortly after, Amazon said it was revoking H2F's selling privileges altogether and putting a temporary hold on the seller's funds because of the counterfeit allegations.
H2F claimed that the only reason Apple decided that the goods were fake was because of an ASIN number, which is assigned by Amazon, and the fact that the covers were being sold at low prices.
The reseller claimed it had managed to sort out the initial Apple complaint and had subsequently got the fruity firm to inform Amazon that the issue had been resolved, but said that Amazon hasn't reinstated its privileges.
H2F claimed that the online bazaar had since came up with other complaints, including one that it argued couldn't be authentic because it related to a time period in which the reseller wasn't even selling on the site.
The reseller is alleging a multitude of charges, including breach of contract and fiduciary duty, and is also accusing Amazon and Apple of conspiring to get rid of it because of its low prices, contrary to competition laws.
"Apple and Amazon have engaged in conspiratory and/or concerted action that involves (a) Apple monitoring Amazon's sellers (like H2F) for selling items at an "aggressive price point" (b) Apple filing baseless claims with Amazon so as to shutter the offending entity (c) Apple delaying resolution of its complaint with H2F so as to give (d) Amazon time to conjure up after-the-fact reasons for closing H2F's account," the filing said. ®
Sponsored: Minds Mastering Machines - Call for papers now open