Seagate's LSI flash biz buyout: Good potential, but only if followed up
Is this a good buy or is it goodbye?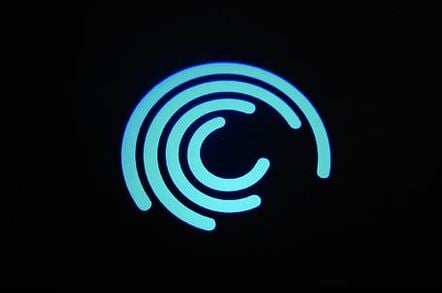 Comment Will Seagate's buyout of LSI's old flash card business, which it snapped up from Avago and Xyratex, flourish or wither away inside the Californian conglomerate?
Upfront, these are smart buys by Seagate, extending its target markets. Xyratex ClusterStor arrays can use its 6TB drives and their follow-on products, and the HDD manufacturing treat equipment side is a nice extra.
The LSI flash card business acquisition from Avago gives it a solid introduction into the server flash card market and at half the price of Fusion-io. Seagate absolutely has to forge a NAND chip supply deal with Samsung. That would make it stronger than WD, in that regard, which lacks a flash foundry chip supply deal as far as we know.
WD's management must surely know about the strategic imperative to strike flash fab output supply deals – and if they know about it, they need to be doing something about it.
Seagate is seeing ClusterStor possibilities with its EVault subsidiary. Which is good, but consider this...
PCIe flash cards are storage components while ClusterStor arrays are systems, complete and ready to run and bought by end-users. Seagate knows about selling components to OEMs and also to consumer/SMB via a retail channel. It's bumping up the SMB/prosumer/consumer small drive array business – but it isn't in the general business disk array business and knows squat about selling array systems to enterprises.
Xyratex takes it into the supercomputer/HPC disk array business which is quite high margin and specialised. However there are existing suppliers who now face competition from a disk component vendor they may have been using.
Will NetApp with its E-Series HPC arrays want to populate then with Seagate drives now Seagate ClustertStor is competing with the E-Series? Ditto DataDirect Networks and its disk arrays and Panasas with its PAS arrays. There is scope for channel conflict here, with WD and Toshiba picking up extra disk drive business.
Seagate also has to learn how to sell high-end arrays, but Xyratex has its existing sales force and channels. Seagate also has to decide whether to extend its offering outside the supercomputing/HPC market, meaning downwards into general business arrays. My reading of the situation is that it won't go there, because that market is threateners by commoditisation and the cloud.
Overall Seagate has, with these two deals bought itself two platforms for significant market expansion. Both Xyratex and the LSI flash card business should flourish. ®
Sponsored: Minds Mastering Machines - Call for papers now open