Skyera, Seagate: We'll feed backup hunger with 3-way flash layer cake
Now disk-based backup is too slow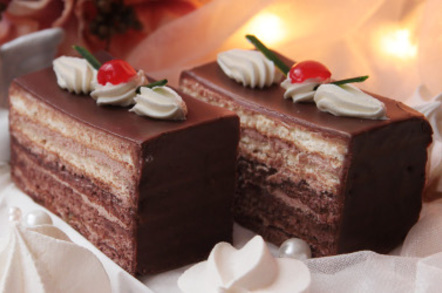 You know that thing about disk-based backup and restore being so much faster than tape? Turns out disk is too slow and you need flash. Yes really – at least according to Skyera and Seagate.
The two storage vendors have cobbled together, sorry, integrated, a three-way system to beat the backup (and restore) blues. It involves Skyera skyHawk arrays, Seagate's EVault cloud storage service and its Xyratex ClusterStor HPC-style disk arrays.
When app servers run a backup, the data is typically deduplicated and compressed. Skyera and Seagate say the CPU-intensive compression should be offloaded to the storage (Skyera) so the app servers don't have to bother with that. Also dedupe is becoming a royal pain in the backup ass as well:
[T]his process leaves an excessive amount of pointers over time as most backup data blocks are duplicates. Similar to disk fragmentation, these pointers are located in divergent locations on disk-based systems and restore performance suffers as the process devolves into a random I/O sequence resulting in excessively long system full restores.
Skyera and Seagate say their collaborative setup "uses an offloading process similar to that of VMware VAAI to provide faster restores" with restoration rates of up to 8TB/hour per hour from a local, not cloud, vault. The skyHawk array is effectively being used as a backup and restore accelerator.
Here's how it works. EVault software is installed on a server with storage provided by Skyera skyHawk. Evault agents are installed on app servers. After the initial seeding, EVault DeltaPro backup finds and transmits only new or changed data blocks and EVault then dynamically builds virtual "synthetic full" backups.
Radoslav Danilak, co-founder and CEO of Skyera, has a canned quote about all this:
While solid-state is not often thought of when talking about backup, skyHawk has the unique ability to shorten backup windows by using the power of flash to overcome random I/O workloads that typically bog down traditional disk-based systems. ... [and] enterprises' ... business-critical information is safely stored [and] can be quickly recovered if and when the need arises.
Chris says
I suppose we could call this S2 flash backup and restore? There's obviously got to be a massive backup load to justify offloading backup data reduction to a flash array, and restore time has to be critical as well. Should that be the case then, yes, really, an all-flash array offload could be a good idea.
Why is ClusterStor involved in this? Surely any disk drive array would do? We reckon Seagate, having recently bought Xyratex, wants to enlarge its market and this is one way of doing it, and also strengthens its EVault subsidiary's offering too.
Don't look for information on the EVault website; there's nothing there yet, ditto Seagate's website. You can get as little more information from a PDF document on Skyera's website.
This S2 setup is available now and you'd have to talk to Skyera or one of its channel partners to find out about costs, detailed implementation information and whose support throat you get to choke. ®
Sponsored: Minds Mastering Machines - Call for papers now open