UK reseller titan Kelway's valuation heading north of £200m, say insiders
Investment banker William Blair ends round 1 of sales process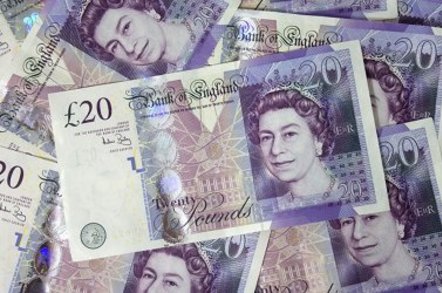 The first round of Kelway's sales process is understood to be over and the buy price has drifted north of £200m, or so say our insiders.
Interested venture capitalists are still believed to be at the negotiating table, as are some trade buyers, with investment banker William Blair, appointed in January, overseeing the negotiations.
The bidding war for the London-based mega mid-market reseller is heating up, and sources told us the buy price passed the "£200m" mark.
As El Chan has noted on prior occasions, Kelway's size restricts the number of UK channel firms that could afford to fund such a deal. Private equity houses are understood to be chomping at the bit.
Any deal with a VC would inevitably see it take a majority stake in Kelway with founder, CEO and majority shareholder Phil Doye likely to roll up his stake in an investment vehicle and remain on board.
However, if the cheque was large enough a trade sale is certainly possible.
A 97-page Information Memorandum on Kelway - seen by us - was circulated to interested parties last month giving them a look under the bonnet of the business.
At present, management own 62.4 per cent of the business, existing VC investor Core Capital holds 28.9 per cent and the rest is spread between staff, ex-staff and former shareholder companies acquired by Kelway who took shares as part of the consideration deal.
The firm has more than 900 staffers (333 in sales, 242 in sales support and 371 in services) across eight UK offices, it owns two data centres, a 46,000ft2 warehouse and a 7,000ft2 config centres.
The UK tech market is valued at about £52bn a year but is large and fragmented with the top ten resellers accounting for eight per cent of this.
"The portion that is addressable [by Kelway], is estimated to be worth £24bn and still provides significant headroom capacity to support future growth," the IM prepared by William Blair stated.
"The company is also well positioned to continue to take share from smaller market participants, as well as being a platform for ongoing M&A activity," it added.
The IM rightly points out that the channel is polarising between specialist boutiques and those with scale that are building deeper technical knowledge. It also rightly points out the mid-market is a sweet spot where vendors do not sell directly and rely on third party suppliers to act as their feet on the street.
Kelway, is the largest mid-market player: it has swelled since Core Capital paid £5.2m for an initial 25 per cent stake in 2006 - helped in no small way by seven acquisitions including Elcom, Repton, Panacea Services, ISC Networks, BSS, SAM Practice and Equanet.
According to a filing at Companies House, the company closed fiscal '14 ended 31 March with sales of £527m up from £355m. Acquisitions made over the years added a cumulative £232m in fiscal '14.
In that most recent financial year the company made an operating profit of £14m versus £7.4m in the prior 12 months and after tax and interest charges, it banked a £9.1m net profit, up from £4.5m
The IM states Kelway is expecting organic compound annual growth rates of 9.2 per cent between now and fiscal '19, and if these estimates are correct the business will be turning over £818m by the end of the forecast period. EBITDA is expected to be £54.4m by fiscal '19, a CAGR of some 13.2 per cent.
Managed services are expected to be the "most significant contributor" growing 61.1 per cent, adding £15.3m in EBITDA. Services in general are expected to comprise 21 per cent of the £818m forecasted and product solutions the remainder.
But this top line estimate does not include further buys, the document stated. "M&A will be critical to drive growth beyond the circa nine per cent per annum organic growth.. [to] £1bn over the next five years".
The emergence of the cloud was initially seen as a threat to the tech channel but with hybrid IT the route that many companies are headed, Kelway has a sizeable footprint in the on-premise world and has a cloud platform, ServiceWorks, that it also hosts.
There are 53 "productised" services on the FY15 roadmap, covering 15 vendors. These include a private cloud infrastructure, hardware-as-a-service delivering cloud resources on premise, a sync service charged per GB/ user per month, an object-based storage platform, remote desktop service, and a policy based data archive service again charged per GB per month.
The IM states that "the shareholders intend to execute a swift transaction so that management can dedicate their full efforts to realising the strategic growth value". ®
Sponsored: Minds Mastering Machines - Call for papers now open