Drone-assisted Swiss construct virtual 3D castle
Impressive image-crunching exercise on the Château de Chillon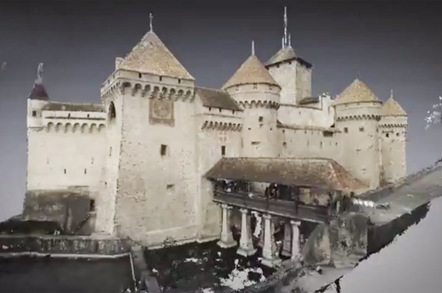 Those readers with a penchant for castles but a disinclination to visit Switzerland can enjoy a virtual shufti Château de Chillon, thanks to UAV image processing software outfit Pix4D.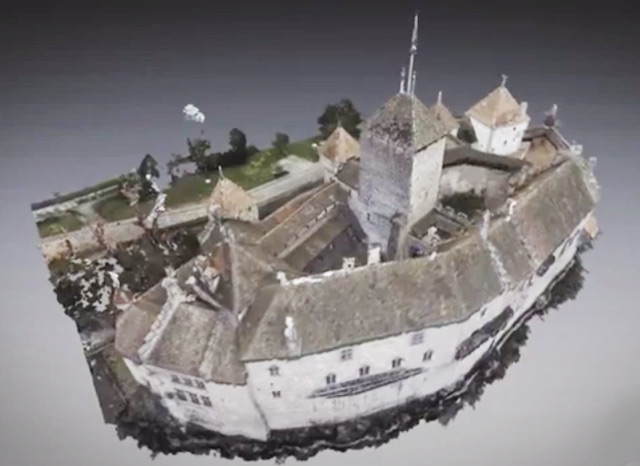 In half a day, the company snapped "6,200 aerial and terrestrial images using DJI Phantom 2 Vision, GoPro Hero 3+, Canon 6D and Sony alpha 7r", then processed them into "a very dense 3D point cloud of over 95 million points integrating the indoor and outdoor structures of Switzerland's most visited historic monument".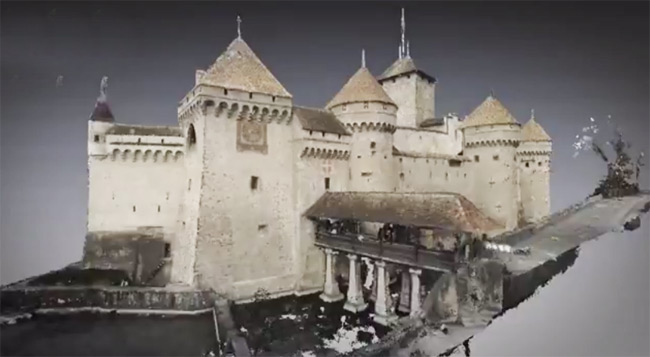 Pix4D explains: "The final model integrates the outside structure of the castle as well as all inside courtyards and 18 inside rooms. The accuracy of the model varies between 5 mm and 20 cm and has been achieved through geo-referencing with 9 GCPs [Ground Control Points]. In total, 19 datasets were processed individually and then merged into larger projects."
Pix4D - Chillon Castle by Pix4D on Sketchfab
The software responsible for this impressive jiggery-pokery - which "demonstrates the accuracy, feasibility and efficiency of image based 3D modelling for very complex architectural objects" - is Pix4Dmapper.
If you're thinking that your house might look rather fetching as a 3D model, then brace your wallet for a shoeing. Apart from a UAV and some cameras, you'll also need €6,500 for the software. Alternatively, you can rent Pix4Dmapper for €260 a month or €2,600 per year. ®