US trading, energy watchdogs asked: Does Google's Skybox gobble pass the sniff test?
Public Citizen challenges sat firm deal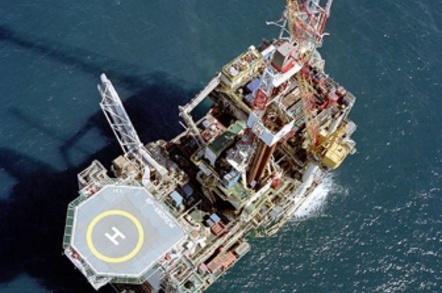 Consumer advocacy group Public Citizen has asked US energy and trading regulators to probe Google's acquisition of satellite firm Skybox Imaging, which it claims could give big players in commodities trading an unfair advantage.
In a letter to the authorities, Public Citizen said that banks and hedge funds already used the intel from Skybox's satellite images of oil and gas infrastructure to help them trade in these commodities, but coupling that info with data from Google could hugely increase what they characterised as an unfair edge.
Obviously, any trader can use real-time information about power structures to make informed decisions about commodities like oil and gas futures. But Public Citizen argues that the bigger players who can afford contracts for access to data from satellites get access to information that the public couldn't hope to match.
The group said that although Google had claimed that its interest in Skybox was to help improve internet access and disaster relief, it believed that the firm could be interested in its acquisition's ability to manipulate the commodities market as well.
"With all due respect to Google's public relations department, a company posting $13 billion in profits last year isn't going to drop half a billion dollars just for charity," wrote Tyson Slocum, director of the group's energy programme.
"For a company like Google, with a stock price north of $500 a share and a market capitalisation close to $400 billion, the real value in the marketplace for Skybox's advanced data and image processing technology is as a powerful tool to aid commodity trading.
"In fact, Skybox has already played a role in revolutionising aspects of commodity trading markets, which is precisely why it was an attractive purchase," he added.
The group argues that Skybox's satellite imagery is a kind of proprietary market data and as such should be regulated or tracked by a federal agency.
"Rapid advances in technology, exemplified by firms like Skybox, are changing the fundamentals of commodity trading to provide enormous leverage to those firms who can afford access to this proprietary data," said Slocum. "No longer does a firm need the expense and publicity of owning pipelines or oil storage terminals to gain an edge – a non-public contract with Google can now provide the same competitive trading advantage."
Public Citizen is asking the Federal Energy Regulatory Commission, the Commodity Futures Trading Commission and the Federal Trade Commission to formally review Google's acquisition of Skybox and whether its integration into Google's "vast data mining and processing empire" would be a risk to competition. It also wants the regulators to require market intelligence firms like Skybox to disclose relevant data to regulators. ®
Sponsored: Learn how to transform your data into a strategic asset for your business by using the cloud to accelerate innovation with NetApp