Google mulls submarine cable investment
Undersea cable to embiggen bandwidth for private data stash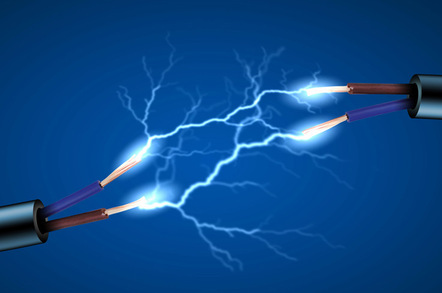 Google is mulling over splashing some of its cash on a new, multimillion-dollar undersea cable for its private network.
The ad giant is considering laying the new cable under the Pacific Ocean to link its data centres in Oregon and Japan, familiar people whispered to the Wall Street Journal.
By investing in the cable itself, Google gets a portion of the cable it can control so it can prioritise its own traffic. The firm already has a stake in a $300m cable that was finished in 2010.
According to beancounters at TeleGeography, web firms, banks and research organisations use a quarter of the world's bandwidth to send data across their private networks. Google uses most of the bandwidth it has for its B4 network, which carries emails, YouTube videos and other traffic between its data centres around the world.
Although traditionally telecoms firms were the ones investing in undersea cables, web giants like Google and Facebook are increasingly throwing into the pot to get guaranteed, quality bandwidth and ensure their services run smoothly. The cables consist of a bundle of several fibre optic lines and are usually funded by a number of firms that share the cost of construction.
Google had not responded to a request for comment at the time of publication. ®
Sponsored: Learn how to transform your data into a strategic asset for your business by using the cloud to accelerate innovation with NetApp