Cloud Physics reveals new predictive storage services, cash injection
The cloud knows what happens if you tweak THAT disk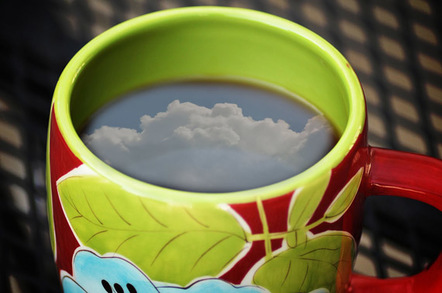 Private cloud analytics outfit Cloud Physics has announced a new funding round and product.
The $US15m funding comes from three Silicon Valley sources and means the company has now attracted $27.5m of the folding stuff.
The new product is a storage analytics tool that aims to help beleaguered sysadmins wrangling private clouds by warning them about imminent storage SNAFUs their generalist skills might not equip them to detect. Cloud Physics CEO John Blumenthal reckons the two most pressing issues such sysadmins face are capacity management and troubleshooting.
The latter leaves sysadmins desperate to know which bits of a storage rig are making life hard for apps. The former is all about making sure there's enough storage resource out there for apps to go about their business. Both problems, Blumenthal told The Reg, can now be pointed out by his company's SaaSified systems that use anonymised analysis of many organisations' rigs to develop a problem-spotting model that spits out alerts when something is awry. Or about to be.
Also new is a simulator that Blumenthal said can predict the performance of storage rigs under different configurations. "The output is very accurate prediction of the benefits of adding flash," he said.
The new cash injection will help the company to sell the new products, and also to bulk out development teams so it can build a new range of cloudy goodies.
"You see the demand coming at you and you need to invest right away to meet it," Blumenthal said, by way of explanation for the new funding round. ®
Sponsored: Minds Mastering Machines - Call for papers now open