Titan sprouts 'Magic Island', say astroboffins
Cassini spots something new in the Ligeia Mare as moon's weather turns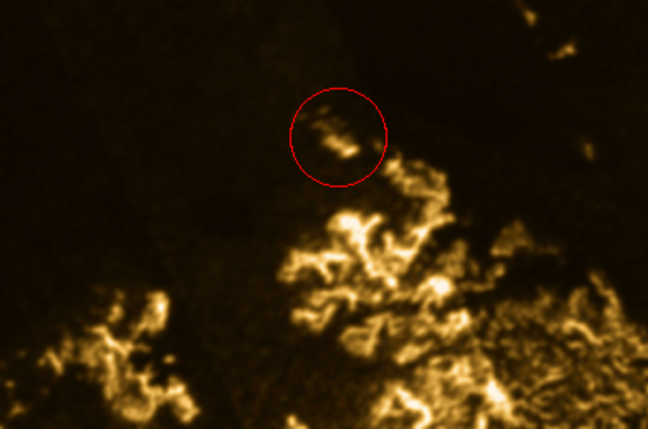 Astroboffins monitoring Titan have spotted something new that hints at how the moon's weather works.
The folks behind the discovery have named the new feature a "magic island", because nobody knows what it is or why it appeared.
The discovery is detailed in a Nature Geoscience letter titled "Transient features in a Titan sea" that details "bright features in recent Cassini RADAR data that appeared in Titan's northern sea, Ligeia Mare, in July 2013 and disappeared in subsequent observations."
As the letter explains, "Titan's surface–atmosphere system bears remarkable similarities to Earth's, the most striking being an active, global methane cycle akin to Earth's water cycle." Titan's weather is seasonal: different stuff happens in different places depending on the amount of solar energy available. That's important to note because the Cassini probe orbiting Saturn arrived when it was winter in Titan's northern hemisphere. But things are hotting up: there's a solstice up there in 2017.
The magic island is one such phenomenon.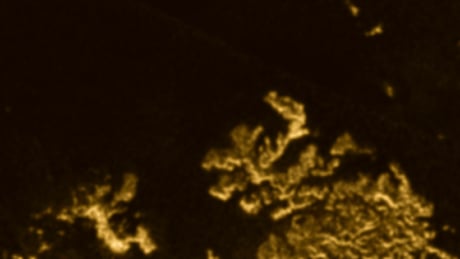 "Before" shot of Titan, from 2007.
Image credit: NASA/JPL-Caltech
The letter's authors therefore say "the onset of dynamic phenomena in this region is expected" as things get warmer.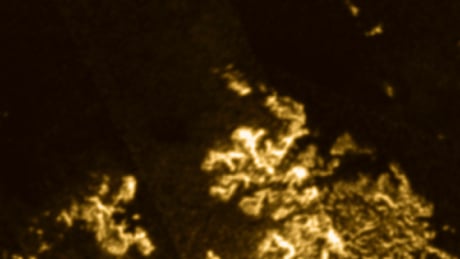 "After" shot of Titan, from 2013.
Image credit: NASA/JPL-Caltech
Just what we're seeing is unknown, but lead author and Cornell graduate student Jason Hofgartner offered four ideas:
Northern hemisphere winds may be kicking up and forming waves on Ligeia Mare. The radar imaging system might see the waves as a kind of "ghost" island.
Gases may push out from the sea floor of Ligeia Mare, rising to the surface as bubbles.
Sunken solids formed by a wintry freeze could become buoyant with the onset of the late Titan spring warmer temperatures.
Ligeia Mare has suspended solids, which are neither sunken nor floating, but act like silt in a terrestrial delta.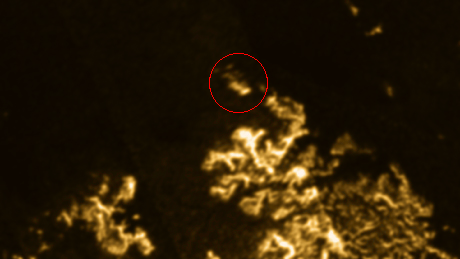 The after shot with a red circle showing the important bits
Whatever the cause, the mere fact the feature appeared is being taken as a sign that Titan is alive and kicking. Hofgartner said that gives us a chance to "see the similarities and differences from geological processes that occur here on Earth," which should "help us to understand better our own liquid environments here on the Earth."
Cornell reports the discovery was made using the low-tech technique of "flipping" - comparing two photographs by lifting them up and down. That such a process is required to analyse the output of space probes is delightful. ®
Sponsored: Are DLP and DTP still an issue?