Search, done. Ads, done. What next for Google? Domain registration
What? This surprises you?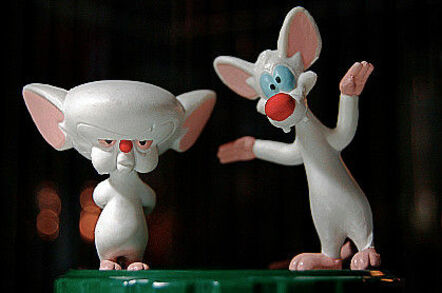 Google is poised to further its dominance of all things internet with a move into domain-name registration.
Plenty of people find companies online by typing their names into Google Search, rather than typing their URLs into their browsers, but the launch of Google Domains will mark the first time the online ad-slinger has dealt with DNS directly.
So far, Google has done nothing to publicize the effort and the site itself is marked as an "invite-only beta". You can't even sign up unless you have a special code.
Over the long run, however, Google's move into domain registration will be particularly significant for Google Apps customers, who so far have had to look elsewhere to create their domains before setting up their Google-powered online presences.
A support page for Google Apps customers currently reads:
Google itself doesn't register or host domain names. But we've partnered with companies including GoDaddy.com and eNom.com who offer domain registration and hosting to our customers.

When you purchase a domain during sign-up, you get an account – outside of Google – with one of these partners. Here, they host your domain's DNS records, which are used to do things like set up mail for your users and create your business web addresses.'
... and the emphasis in the above paragraph is Google's own.
It seems the Chocolate Factory has had a change of heart, however, because Google Domains appears to compete with the core businesses of the aforementioned partners, in addition to countless other domain registrars worldwide.
"Every domain includes easy forwarding, branded email (you@your_company.com), simple management tools and other helpful features," the Google Domains website explains.
The company also claims to offer templates and drag-and-drop tools for building simple websites via partners including Shopify, Squarespace, Weebly, and Wix, "for an additional cost" – although pricing for simple domain-name registration is not listed.
Google's entry into the domain-registration market comes at a particularly poor time for GoDaddy, which earlier this month filed for an initial public offering with the US Securities and Exchange Commission – the second time it has tried to go public.
El Reg asked Google what its plans were for Google Domains and how soon it expects the service to exit beta, but so far we have heard nothing. ®
Sponsored: Minds Mastering Machines - Call for papers now open