Vodafone AU frees data to atone for outage
Fault started in Western Australia and somehow spread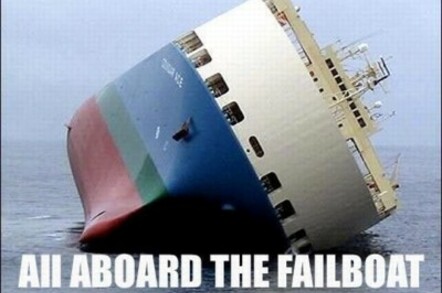 Vodafone Australia has blamed yesterday's network outage on "transmission network failure" that hit its Western Australian operations.
Whatever the reason for the failure, the carrier says its attempts to fix it foundered as "problems occurred which had an impact on the network nationally" manifested.
The rest you know if you've read yesterday's report about a four-hour outage.
Vodafone Australia has issued a canned statement in which Chief Technology Officer Benoit Hanssen says the carrier is "investigating to find out the root cause of the problem," and adds that "... no mobile network in the world can guarantee it will never experience occasional issues, we're working to ensure it doesn't happen again."
Fairfax Media reports that the cause of the outage was equipment failure at a remote location in Western Australia.
Just why a failure on one side of a continent brought down parts of a network thousands of miles away is not explained by either Fairfax or Vodafone Australia.
Vodafone Australia is also throwing its Australian customers a bone in the form of free data access from midnight on Friday evening until 03:00 on Monday morning.
That it's doing so is a sign of confidence the company's networks can handle some extra weekend load. If that confidence is misplaced, Hanssen may not have time to even sign off a new set of explanatory quotes in future canned statements. ®
Sponsored: Minds Mastering Machines - Call for papers now open