Expert view: What is the forecast for cloud backup?
The outlook is hazy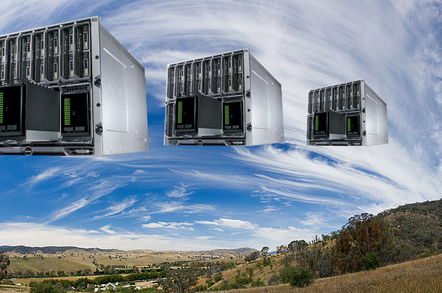 Even as the number of backup software and appliance vendors grows, cloud backups continue to be a source of confusion and contention.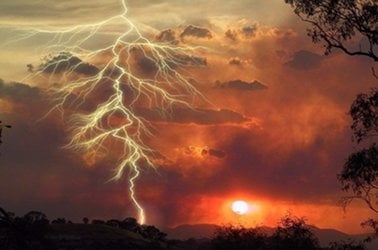 Like so many things in IT, the answer to "should you use a public cloud backup?" is the ever-annoying "it depends".
For some cloudy backup is an absolute no go. For others, there is clearly a place for it at the table, usually as a replacement for an expensive disaster recovery site.
You don't have to take my word for it, however: to explore the topic thoroughly, I have gathered the opinions of my betters for your consideration.
Cloud only
El Reg's very own Chris Mellor paints a picture of the evolution of storage in which the tan rectangle representing cloud storage just keeps getting bigger and bigger.
My first question to my brains trust is: "Do you believe that cloud only is the way to do backups?"
Systems architect and virtualisation practitioner Eric Wright says: "We have to recognise that it is also workload specific and organisation specific. Organisations with significant amounts of data and data change will find that cloud-based backups can lead to sticker shock quickly."
Wright adds regulatory issues, long term retention and privacy as additional concerns, believing that cloud-only backup is "out of reach for a number of reasons".
Craig Waters, host of the popular APACVirtual and vCatchup podcasts and a vExpert and VMUG leader, adds: "Companies still want to hold onto their data, not only for a legal and security requirement but also for an operational recovery requirement."
He compares cloud backups to local backup versus off-site tape, "where cloud replaces tape and provides the capability for DR but there is still a requirement for onsite". Waters doesn't see the world going all cloud for backups any time soon.
Brandon Kolybaba, CEO and co-founder of Canadian OpenStack-based cloud provider Cloud A, believes that adoption depends on the size of the business and the scope of the IT enterprise.
"Most SMBs can certainly use a cloud-only or cloud-first approach in this day and age," he says.
He believes larger organisations will face challenges, however, because of the complexity of their fragmented IT systems.
Our experts were definitive: the cloud may play a role but few companies are ready for all-cloud backups just yet. For the smallest of companies it may be possible; the question is, will cloud-only backup policies grow beyond that niche?
Cloud first
If cloud only is unrealistic, what about cloud first? Does it make sense to design all new workloads so that they send their backups to the cloud?
While there is some support for the idea of a cloud-first backup policy, our experts were overall rather cool towards the idea.
Josh Odgers, a virtualisation blogger who also works on Nutanix's solutions and performance engineering team, suggests there is no single best policy but that a cloud-first policy may be realistic for some customers.
"Cloud first should be a consideration when updating or implementing a new backup strategy," he says.
And why not; it is our job as sysadmins to consider all possibilities.
Kolybaba believes that a cloud-first backup policy is at least partly a function of where the workload lives.
"If a true cloud approach is in place, backup and disaster recovery is built into the solution so it does not need to be considered," he says.
He cautions, however, that even when placing your workloads in the cloud you need to double check that backups are taken care of. Assume nothing. That said, if your workload is already in the cloud, backing it up to another part of the cloud makes good sense in his world.
IT ops manager and Reg contributor Adam Fowler puts cloud first aside as a concept and encourages sysadmins instead simply to consider cloud just like any other solution.
"It should be a consideration, but it's still too costly and immature to assume it will most likely be the best fit," he says.
Sound advice, in my view.
Sponsored: Learn how to transform your data into a strategic asset for your business by using the cloud to accelerate innovation with NetApp