A future queen, the spy chief behind the Iraq 'dodgy dossier' – and a war base rendezvous
.-- .... .- - / -.. .. -.. / -.- .- - . / -- .. -.. -.. .-.. . - --- -. / ... . . ..--..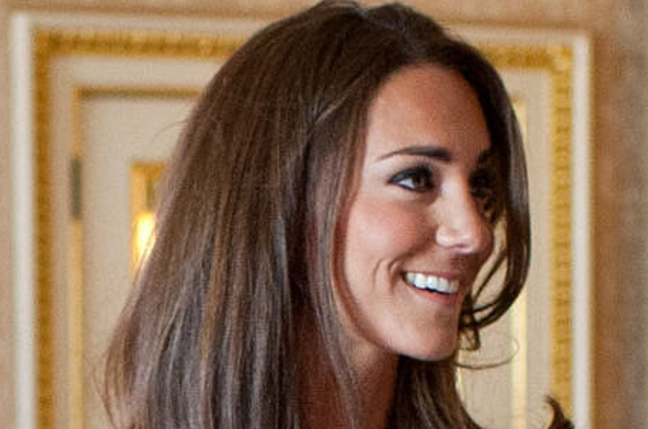 Kate Middleton, the Duchess of Cambridge, has been shown around the historic home of Britain's World War II codebreaking efforts by a former MI6 chief who was instrumental in Britain's decision to invade Iraq in 2003.
She visited Bletchley Park today to be greeted by the chairman of Bletchley Park Trust Sir John Scarlett, formerly the boss of the British Secret Intelligence Service under Tony Blair's government and a key author of the infamous "dodgy dossier" – Iraq's Weapons of Mass Destruction: The Assessment of the British Government [PDF].
The future Queen of England may have pondered questioning Sir John about the dreadful slaughter taking place today in Iraq by militants, which some politicians reckon is a consequence of the US and UK's ill-fated invasion of the country.
Instead she was shown how to decode a message in Morse code, which she managed to do with aplomb. After all, these sort of basic skills run in the family. Kate's grandmother Valerie Glassborow worked in Bletchley along with Lady Marion Body, who was on hand today to meet the duchess.
Sir John said: "The work at Bletchley Park made an immense contribution to the victory of Great Britain and our Allies in World War Two.
"It was a great honour to welcome The Duchess of Cambridge and to show her where her grandmother worked, especially now that Hut 6, along with other fragile buildings, has been restored to create a permanent and fitting tribute to the thousands of men and women whose work helped to shorten the war."
Kate arrives inside pic.twitter.com/3ZMlQPZZf5

— Victoria Murphy (@QueenVicMirror) June 18, 2014
Kate pretending to be a codebreaker pic.twitter.com/CTdzDg9zr8

— Victoria Murphy (@QueenVicMirror) June 18, 2014
As far as we know, Kate did not visit The National Museum of Computing, which is locked into a life-and-death struggle with the Bletchley Park Trust. Home to the famous Colossus machine, the museum has been sidelined by the trust, the latter of which has put up fences to keep visitors from visiting its estranged sister establishment. ®
Sponsored: Are DLP and DTP still an issue?