Apple's October iWatch beefy, 'arched' – report
Want to text or 'voice chat'? You'll need an iPhone, as well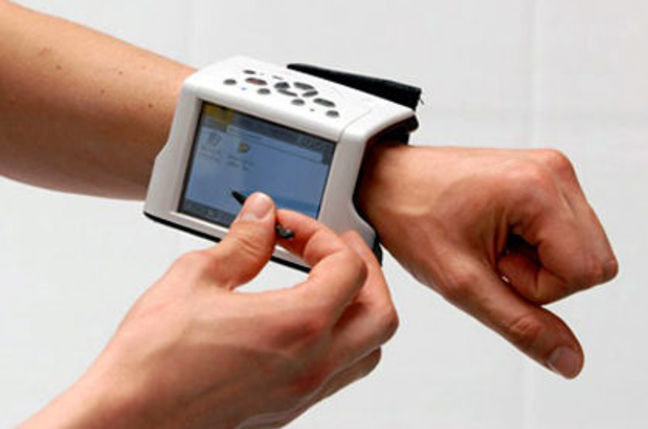 The iWatch – or whatever Cook & Co. choose to call their next gamble innovation – will go into mass production at Taiwan's Quanta next month and will be available to adorn the wrists of the world this October, a new report claims.
The October release date is not new, but three of those ever-loquacious sources "familiar with the matter" also told Reuters a few more details about the rumored wristable.
According to one, the "slightly rectangular" touchscreen display on the device will be rather on the large side: 2.5 inches, as compared to the 1.84-inch display on Samsung's Gear Fit or 1.63-inch Gear 2.
Like the Gear Fit, the source said, the iWatch's display will be curved: "the watch face will protrude slightly from the band," Reuters reports, "creating an arched shape."
Also like the Galaxy Gear and other smartwatches, the rumored iWatch will be able to run some applications of its own – although the source wasn't specific whether a user could load apps onto it or merely use built-in apps.
However, to send text messages and "voice chat" [Remember "phone calls?"—Ed.], the wearable wonder will need to be paired with an iPhone – non-iOS devices need not apply, unsurprisingly.
Apple expects to ship 50 million of the devices within the first year with 70 per cent made by Quanta, the source said, "although these types of initial estimates can be subject to change."
If, as has been reported, the iWatch lists for a cool $349, and if that enormo 2.5-inch display is anything less than elegant, we can only assume that the estimate of 50 million devices landing on wrists in year one might be revised downward. ®
Sponsored: RAID: End of an era?