Hate phone games that make you buy in-app gumble? Congrats, you're a niche player
Meanwhile, mobe devs will be coining it in '$30bn' market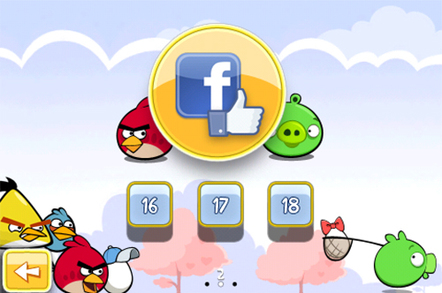 The mobile games sector will swell in value by more than a third over the next two years, a new report from Juniper Research has claimed.
According to its figure, the sector will be worth a mammoth $28.9 billion, up almost 38 percent on the $20.9bn it is apparently worth now.
The report, titled Mobile & Handheld Games: Discover, Monetise, Advertise 2014–2019, identifies key differences between traditional gamers and their mobile cousins.
Juniper Research foresees mass migration from consoles to mobile devices, which are becoming ever more sophisticated.
As this exodus gathers pace, developers are realising they can milk players in different ways. Mobile gamers are far more likely to make in-app purchases, for instance, and can be sold content or new games over and over again.
Slab fondlers tend to spend the most on games, outspending phone users.
The study noted: "Tablet users will spend more on in-game purchases and generate more revenues per device than smartphone users. It argues that in turn, the enhanced performance and graphical capabilities of tablet games is resulting in accelerated migration from traditional portable gaming devices."
But don't despair. The era of console gaming is not dead yet.
"Juniper does not believe that increased gaming activity on smartphones and tablets will necessarily mark the end of this market," it added.
"Rather, dedicated gameplay hardware will continue to serve a niche gaming audience. Meanwhile, software will embrace elements of mobile games as reflected by the introduction of PlayStation Now, which aims to let users play games through online streaming via a per-game or subscription basis." ®
Sponsored: Minds Mastering Machines - Call for papers now open