Today's get-rich-quick scheme: Build your own bank
It's about time someone did it properly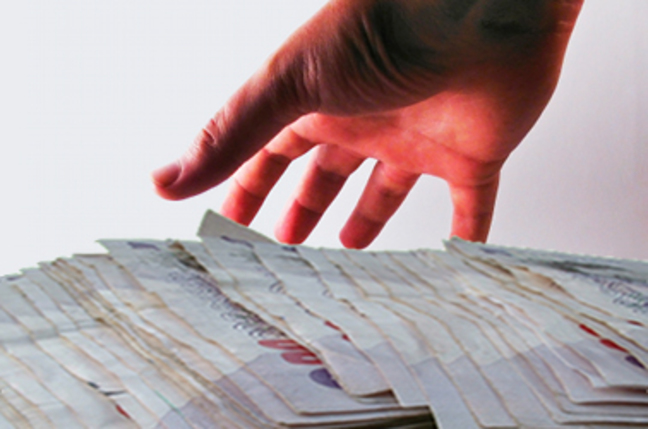 Worstall on Wednesday Here's a great get-rich-quick idea: Go build a bank. No, really, it's an industry that's ripe for the plucking at present.
One way to think about banking is to divide it into four different types: transaction, savings, commercial and investment. Investment banking is all that City-style markets 'n' stuff; commercial is trying to work out to whom you should lend money; savings is flogging savings certificates to retail punters; and the latter, transactional banking, is what we should concern ourselves with here today. People need to be able to put their wage packet into an account and then use some system to be able to pay their bills and get a bit of cash from an ATM.
This sort of banking, transactional banking, is essentially a girt big computer system with a packet of licences attached to the side of it. Those licences make it difficult and expensive to enter the business, but rather like castles, the higher the walls to entry, the greater the plunder if you can actually manage to break in.
It was this Telegraph article written by Jeremy Warner, plus a subsequent conversation with him, that inspired the idea:
A simple transactional online bank, where all deposits are placed as reserves with the central bank, making them completely safe, free of costly capital requirements, and immune to loss and panic, cries out to be invented.
We've discussed the flaky nature of most banking systems around here often enough. Loads of old COBOL held together with sealing wax and string seems to be the general consensus, along with an insistence that no one really knows what sort of gremlins are lurking down there underneath the layers upon layers of code that have been varnished on over the years.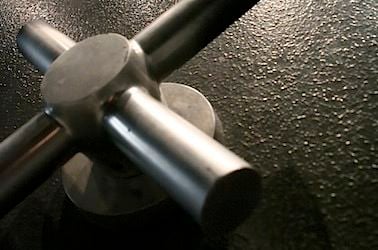 Here's an idea: Make a bank that's all about a working computer
system rather than interest-margin and banking-fee wrangling
There's a thought that someone coming in with a completely blank sheet, able to write a clean and efficient system from the ground up, could very well have a competitive advantage.
But the genius in Warner's idea is that insistence that the new bank will simply deposit the cash from everyone's accounts at the central bank. This does, as he says, hugely reduce the amount of capital that must be held. And, since 2009, the central banks now pay interest on reserves deposited there - they pay the base rate, in fact. And sure, that's pretty close to nothing right now but we all know that interest rates are on the turn upwards again.
This means that in order to operate as a bank, it's not necessary to do that commercial banking stuff. You don't need to work out whom you can lend the money to in order to be able to make a turn on it. You can just stick in the Bank of England at the end of each day and get paid for having done so. Which also means, obviously, that you don't need lots of highly paid people working out whom you should lend the cash to either.
Quite simply, you need to be able to make that computer system work.
In more formal terms, it would also be the end of fractional reserve banking. This is what makes the banking system so fragile. For the cash that we think we've got in our accounts is not actually in the bank. As pointed out in It's A Wonderful Life, the bank has lent it out to Mrs Miggins down the road as a mortgage to buy her house. Our money is thus in her house. So if we all turn up together to demand our money back, the bank simply hasn't got it. It keeps a bit (some 3 per cent maybe, thus the "fractional" part of the system) lying around the vaults but almost all of it is lent out in that commercial banking stuff. And we're not going to do that: this would therefore be 100 per cent reserve banking.
Safe as
houses

money that has NOT been lent out to a defaulter

And there's plenty of people who like that idea, eminent economists among them, not just the libertarian types with the long sideburns and belt buckles at gun shows. There's simply no way at all that this bank could have a run on it. Nor could it be vulnerable to a downturn in the economy and thus rising default rates. The money would be as safe as the Bank of England on the entirely reasonable grounds that it actually would be in the Bank of England.

The aim is to entirely jettison the investment, commercial and even savings parts of a bank and have a purely transactional one based on a new and cleanly written platform. Dropping those three also means dropping nearly all of the capital requirements that a bank has. And using the BoE to deposit the float means that there would still be earnings on the cash in the bank.

This is more than just a silly idea, it's actually halfway serious. Why wouldn't such a plan work? Is there something Warner and I don't know about how hard it is to code a transactions system?

Other than that, well, we'd need a call centre and I've a mate who has been doing that for 30 years. I also know Marc Andreessen's Twitter handle. What else do we need? ®

Sponsored: RAID: End of an era?