Adobe all smiles as beret bods spaff cash on non-cloud Creative Suite
Perpetual licence stampede spurs 15% profit spike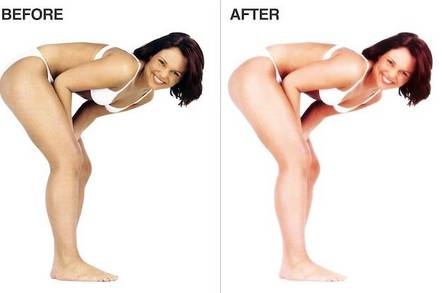 A late rally from Adobe customers wanting to buy software on a perpetual license before that option closed this month, coupled with a swelling base of cloudy converts, helped boost the developer's coffers in its fiscal second quarter.
Adobe turned over $1.07bn in revenues in the three-month period ended 30 May, up from $1.01bn a year earlier; traditional product sales crashed 25 per cent to $479.2m; subscriptions soared 87.6 per cent to $476.7m; and service and support was up marginally to $112.3m.
Operating profits in Q2 leaped to $135m from $111.3m and net profit came in at $88.5m, up from the year-ago quarter's $76.5m.
The quarter closed with 2.3 million paid Creative Cloud subscribers, up 464k sequentially. Creative Cloud annualised recurring revenues stood at $1.2bn and the total Digital Media ARR grew to $1.38bn.
Chief beanie Mark Garrett confirmed Q2 was the last quarter that it "broadly offered perpetual volume licensing of CS6 (Creative Suite 6)" via channel partners.
"As a result, there was a high demand by customers serviced by the channel who wanted to add to their perpetual seat capacity," he told analysts last night in a conference call.
He added that more customers WILL "migrate" to the fluffy white stuff - let's face it, punters and partners were given no other option, no matter how hard some kicked and screamed.
Garrett told analysts that enterprise customer cloud adoption is "proceeding well" with the direct sales reps signing new ones to Enterprise License Terms (ELT), and converting existing customers. The company said it does not reveal the direct/ indirect sales split.
The company previously revealed it had 12.8 million punters worldwide and last night forecast that 3.3 million will be in the Creative Cloud by the end of this fiscal, some 300k seats above initial predictions.
CEO Shantanu Narayen reckons 20 per cent of the existing Creative Cloud crowd are entirely new to the business, which he claimed has skewed the stats.
"We are not providing the longer term numbers at this time because we are really focused on driving financial performance in the second half."
He urged the market watchers on the conference call to look at the "big picture", that it is "making good traction", winning new accounts and is about to expand the Creative Cloud to target even more newbies.
Adobe will later today unveil a broad set of "Creative Cloud innovations" including desktop and mobile applications, new services and specialised offer for "key customer segments", targeting "hobbyists and consumers" as well as business users.
"This is our biggest update since CS6," said Narayen.
The cloudy wobble last month - the Creative Cloud was down for 27 hours - may not have soothed any concerns that customers have about moving to a different consumption model.
The CEO admitted "we have to be even more vigilant about making sure that we have 100 per cent up-time. The outage that occurred in Q2 should never have really happened... we have learned from it as well as introduced additional safeguards and redundancies as a preventative measure". ®
Sponsored: Minds Mastering Machines - Call for papers now open