Toyota catches up to William Gibson with LED hood
Concept car has 7000 pixels on the hood and batteries beneath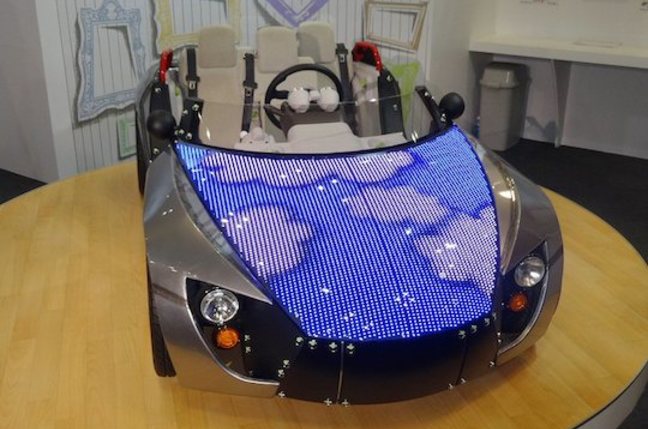 In William Gibson's 1994 novel Virtual Light, one of the characters' cars features "an animated hologram of a waterfall on the hood."
Fast forward 20 years and Toyota might just be about to deliver: at the 2014 Tokyo Toy Show the company showed off a vehicle with a hood covered in LEDs. The hood was hooked up to cameras, beneath which kids were encouraged to thrust their drawings.
A click later and kids' scrawlings would be reproduced on a "screen" said to possess about 7,000 pixels, although the aspect ratio hasn't been revealed. Nor do we know if the hood is Portrait or Landscape.
The car concerned is a trade show staple Toyota has been showing off in various guises since 2012. The Camatte – a riff on the Japanese for "caring" - is an electric three-seater with interchangeable body panels.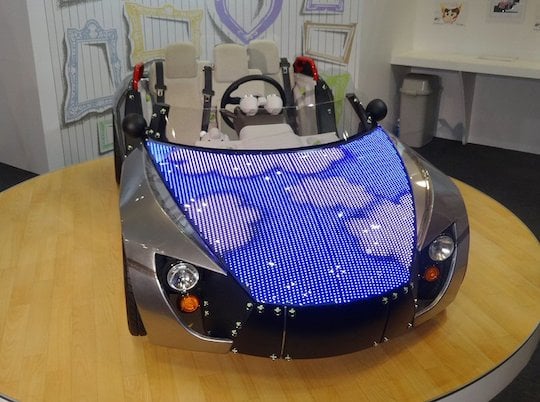 Even concept cars are headed for the cloud
As it's a concept car, there's no knowing of the Camatte is destined for production, more trade show thought-balloonery or, as is often the case, a test bed for ideas that eventually make it into production in unrelated vehicles. ®
Sponsored: RAID: End of an era?