Satellite 'net hype ignores realpolitik
Will tinpot regimes welcome satellite broadband?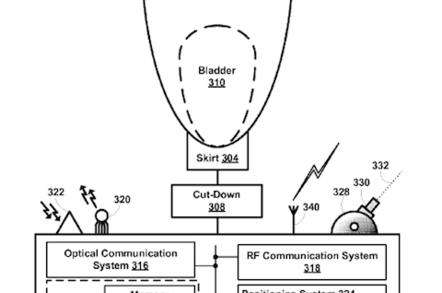 Google is generating lots of utopian excitement with its various airborne Internet plans – Project Loon, its satellite acquisitions, its work with O3b (the "other three billion"). But is technology all that stands in the way of connectivity?
This musing was prompted by this post by Larry Press, who is eminently qualified to ask whether the technology available to Google today will get it over the hurdles faced by satellite outfits of the dotcom era.
Certainly, Google has something that the low earth orbit broadband satellite ventures of the late 1990s and early 2000s lacked: abundant funding. Teledesic, Iridium and Globalstar all had trouble satisfying impatient investors while they actually got their satellites launched and operating.
Google has no such problem. It's so wealthy that it could spend a few years investing in the satellite platforms themselves without endangering the health of the Chocolate Factory as a whole.
However, getting connectivity to users isn't only about having the money to get the satellites in the air. Merely blanketing a place with a signal won't deliver Internet access at scale because to get data back from the users, even the click that requests a Web page, demands a ground station with Internet connectivity.
That means getting a spectrum license, which will be doled out by whichever government owns that particular plot of land.
That poses two problems. The first is that spectrum management is a patchwork: to connect the whole world, Google will at some point have to resolve all of the different frequency slots it's allowed to use.
The other is actually the same problem as the first – that spectrum management is a patchwork – but with a different twist.
El Reg would bet that a proper analysis of where the "other three billion" live, and particularly the kinds of regimes they live under, would reveal a causal relationship between "don't have Internet access" and "less-than-entirely-functional-transparent-or-open regime".
One of the characteristics such regimes is that if a wealthy multinational asks for permission to land a satellite signal in their state, the price of spectrum can be (to put it politely) arbitrarily expensive. After all, the request is made most often by resources companies who usually expect the payoff for a resources project to be so vast that overpriced satcomms is nothing more than a minor cost of doing business.
And that's just fine by some regimes around the world, because mining and petroleum companies aren't making lofty statements about bringing the Internet to the whole world for the betterment of humanity.
The kind of regimes that consider spectrum licensing as something that helps fund an impoverished government (or a kleptocrat's Swiss bank account) don't care about the betterment of their citizens and won't be welcoming O3b, Google, Facebook or anybody else with open arms.
For all their lofty – and not-so-lofty, since connectivity means another clickstream that can get sold to advertisers – aims, Google, Facebook, O3b and all their advocates will one day run into an unpleasant realpolitik: some governments don't want their citizens connected, and have the power to prevent ground stations from existing within their borders.
Project Loon, since it doesn't need an Earth station, has a better shot at bypassing local regulation - but only if Google chooses to ignore spectrum rules at ground level. Google has shown no appetite for such a confrontation, so far. ®
Sponsored: Minds Mastering Machines - Call for papers now open