Want to tell the world how IT really works? Tell us first
El Reg launches high-end events for high-end tech bosses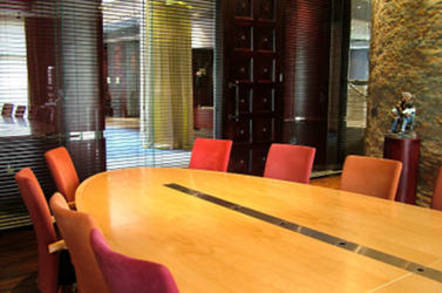 Reg Roundtable When it comes to working out how enterprise IT really works, who do you speak to first? Easy. Reg readers.
That's why we'll be holding the first of a series of live Register events for senior IT decision-maker readers on July 8.
We will be meeting at the Soho Hotel in central London, and our question for the day will be:
Does running IT make you the governor or the governed?
We'll be unpicking the new challenges all tech bosses are facing, such as BYOD, the cloud, and ever-changing security threats.
We'll also be examining those tricky, less techy problems, such as getting IT taken seriously in the C-suite, reining-in under the radar spending by other departments, and handling outsourcers and other suppliers.
Whatever your opinions, we want to hear about them, and so do your peers.
Industry veteran Dominic Connor will be hosting, but his job is to help you put your views across. Once the formal talking is done, we'll adjourn for further informal discussions over drinks.
Think of it as part focus group, part workshop, part networking opportunity. Chatham House rules will apply.
We'll be keeping the numbers down to no more than 15, and we're aiming to keep the panel as broad-based as possible. If you don't make the list for this event, don't worry: we'll make sure you're on the list for future events.
You can register your interest by clicking here.
And if you've already registered and received your invite, don't forget to send us back your confirmation.
In the meantime, feel free to tell us what other topics we should be talking about in future, and where, in the comments section. ®
Sponsored: Minds Mastering Machines - Call for papers now open