Swiftkey: We just want to be free - Apple didn't bump us
Those who feel that someone owes them a new keyboard are plainly right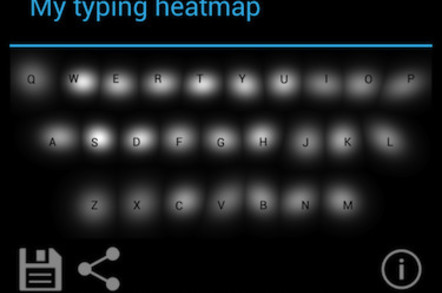 The British creators of a smart-typing app called SwiftKey have denied the decision to give it away for free was inspired by Apple's announcement of its own keyboard software.
London-based SwiftKey has cut the cost of its app from £1.49 to nothing, relying on a freemium model to help bring home the bacon.
Apple recently threw developers like SwiftKey a bone, announcing it would allow the sale of keyboard programmes through the app store. This looked like a great development for the London firm, which currently only sells its app for Android.
But this chink of hope was soon stopped shut after the fruity firm said it would be bundling its own free typing gizmo Quicktype with iOS8. So even though Swiftkey would be able to flog its wares on the app store, Apple will be offering a very similar service totally free of charge.
SwiftKey told us it had been planning the freemium launch for "some time" and looked forward to working in "partnership" with the fruity firm, rather than in competition.
A spokesman told The Reg: "This is a separate announcement. We want to grow our user base and the scene has changed since our launch in 2010. This is the best way to reach users, particularly in emerging economies."
To make a bit of cash, SwiftKey will sell themes through its own in-app store.
We have heard rumblings that "hundreds of thousands" of paying customers have already flocked on to the Swiftkey store, even though it has only been open for a matter of hours at the time of writing.
"We're super stoked," the spokeswoman continued when asked if big bad Apple scared her employers. "We have a positive relationship with Apple and it was a significant moment when we learned we could be working with them, as well as in competition."
In addition to new themes, Swiftkey has also introduced 800 emoji to help the illiterate express themselves, which feature a similar predictive capability. Its autocorrect and gesture-based typing routines have also been beefed up.
In a statement, SwiftKey co-founder and CEO Jon Reynolds said:
"This is the start of an incredibly exciting phase for us as a business. We have made the decision to go free to better enable everyone, everywhere, to use SwiftKey's market-leading technology without payment being a barrier. We're focused not only on reaching more users with our powerful technology, but on building great content and features to engage them." ®
Sponsored: Minds Mastering Machines - Call for papers now open